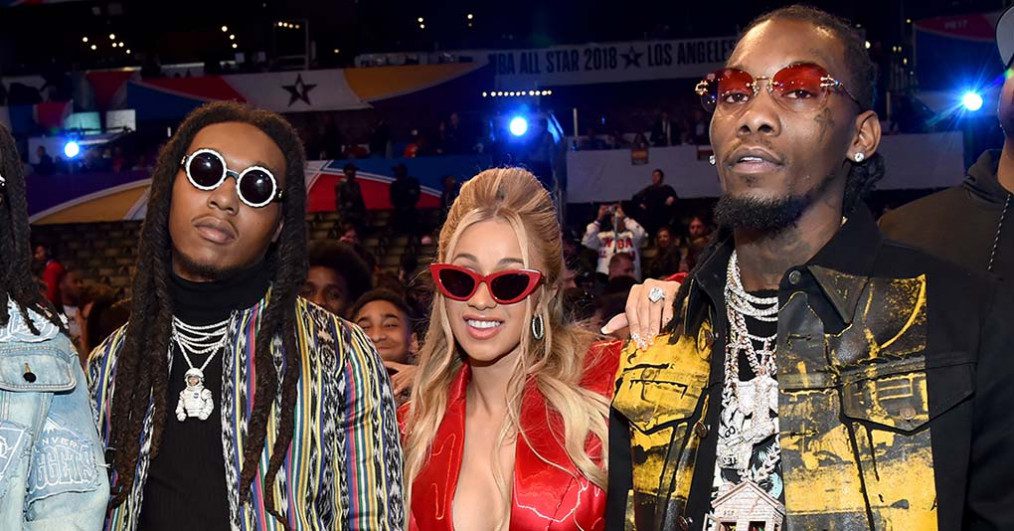 It's been two months since Takeoff's death, and now Cardi B is reliving that dreadful day.
For the first time, the "Up" rapper opened up about the emotional moment she and Offset learned that the Migos rapper had been shot and killed. The couple had left La La Anthony's Halloween party in New York and went home after their daughter Kulture vomited on Cardi's costume. They were both asleep when they noticed that their phones kept ringing.
Offset answered his before the voice on the other end told him the devastating news. "He's just like, 'No!' And he's screaming and screaming," Cardi recalled during her appearance on "The Jason Lee Show."
Cardi asked her husband what was happening before he told her: "Takeoff is dead."
Cardi was in disbelief and reacted by smacking Offset. "Don't say that," she said before realizing that it was true.
"He was screaming and throwing things, throwing up, running all over," shared Cardi. "I was so scared. I was just crying so much. It was terrible."
Offset has been in a "dark place" since losing his cousin in the deadly Houston shooting on Nov. 1. "Shit not easy fake smiling and shit tryna keep walking with my head up," he tweeted last month.
While on Instagram Live, Cardi opened up about the difficult grieving process. "We're living our life normally, but deep down inside our hearts have been so heavy," she said. "I have been feeling so hopeless trying to make my husband happy, trying to make him crack a smile, fu**in' seeing him randomly cry, trying to distract his mind."
On Tuesday, Cardi appeared in court for her strip club brawl case after pleading guilty in September. As part of her plea deal, she avoided jail time in exchange for community service. However, she failed to complete her 15 days of service by the deadline, so the judge gave her an extension until March 1.
About Post Author