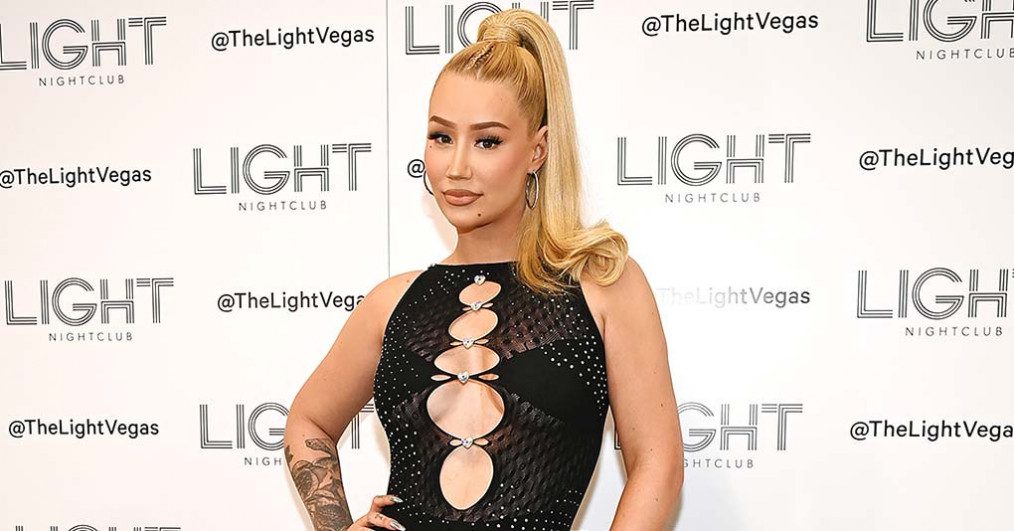 It's getting hot in here.
On Friday, Iggy Azalea officially launched her OnlyFans account with plans to release a series of uncensored content all year long as part of her "Hotter Than Hell" mixed media project, which will include "aesthetically pleasing" photos, videos, merchandise, and more.
"Admittedly, I never knew OnlyFans was a place where I could be creative, so I didn't expect to be collaborating with them on my biggest project to date!" the Aussie rapper said in a statement to Variety.
"Once I looked beyond the surface-level chatter about what it means to have an OnlyFans, I realized it was the perfect platform to launch a multimedia concept on. I feel excited about not having to worry about the overwhelming and creatively limiting censorship artists have to navigate when sharing work on other digital platforms. The project is bold and fun—so is this collaboration—I think it's going to surprise a lot of people."
For the monthly $25 subscription fee, fans will receive first-look access to content from "Hotter Than Hell" project. Iggy plans to collaborate with producers and photographers, with inspiration from '90s supermodels, Pamela Anderson, and Madonna's Sex book.
Less than two years ago, Iggy said she would never join OnlyFans, but changed her mind because she felt censored on other digital platforms.
"I think onlyfans can be really empowering for people, But I WILL NEVER, EVVVER join," she tweeted in April 2021. "I don't want to make that type of content & it only f**ks up the bag for ppl on there who really bout that life. Shoutout to the baddies tho!!!!"
The "Hotter Than Hell x OnlyFans" collaboration will also tie in with her upcoming fourth studio album, which is slated for release this summer. It will culminate in December 2023 with her coffee-table book.
Iggy is the latest celebrity to join the OnlyFans community, which includes Cardi B, Blac Chyna, Bhad Bhabie, and more.
About Post Author