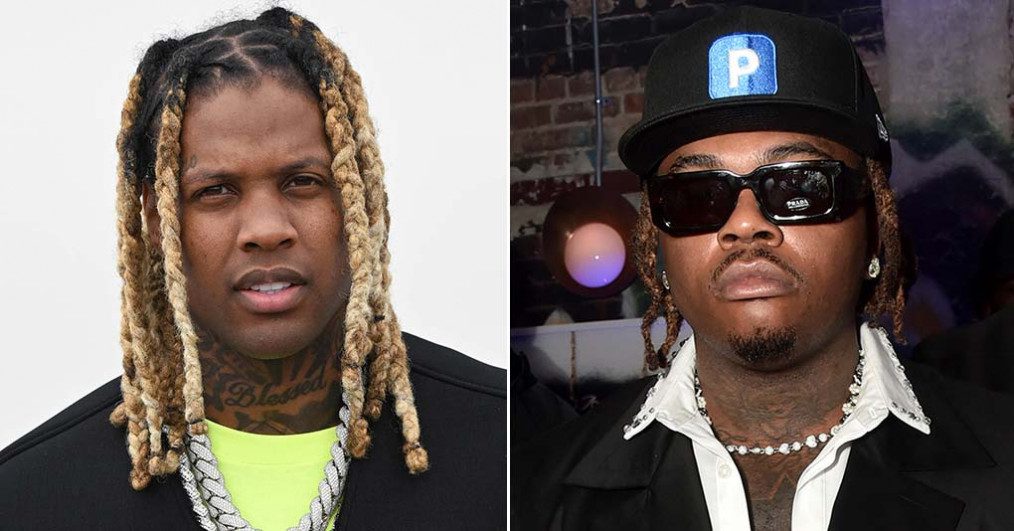 Gunna continues to face backlash after taking a plea deal in the YSL RICO case.
After being called out by Boosie Badazz and Lil Gotit, Lil Durk appears to be taking shots at his collaborator on a new song snippet, which he teased on Instagram.
"What happened to Virgil? He probably gon' tell," Durk raps. "I let him go because Timo ain't selling / Thank 7 and Booka I'm bragging on Melvin / When lil boo and them mad it ain't nothing you can tell 'em / I can tell you what I did for the streets / You got the paperwork, did it and reached / I got on Clubhouse and got in the beef."
Durk famously collaborated with Gunna on his 2022 single "What Happened to Virgil." While the lyrics are open to interpretation, the timing comes just a month after Gunna was released from jail after pleading guilty to one count of conspiracy to violate the Racketeer Influenced and Corruption Act, while maintaining his innocence.
Last month, Durk shared his support for Young Thug by clearing out his Instagram except for a photo of Thug. "Drop a ? if y'all want thugg home and not being blamed or left to the wolves #FREEJEFF …. Album mode," he wrote.
https://www.instagram.com/lildurk/?utm_source=ig_embed&ig_rid=448302fe-af3e-48b0-940f-c4dba2e7b394
Gunna has received backlash from others in the hip-hop community who labeled him a snitch, including Boosie Badazz, who called him a "rat."
Lil Baby also appears to be distancing himself from Gunna. Fans noticed that his "Drip Too Hard" collaborator unfollowed Gunna on Instagram.
In addition to Gunna, several of the 28 defendants in the YSL gang case have taken plea deals including Thug's brother Unfoonk. Jury selection began earlier this month and the trial could last up to a year.
Despite the criticism, Gunna is getting back to work. Just this week, he shared a photo of a studio set up in his living room, while pledging his loyalty to Thug and YSL.
"Ni**as acting like they switching to a side But it's only one side . #YslTheLabel #FreeThug&Yak GUNNA BACC!!!!!" he wrote.
https://www.instagram.com/p/CnQbvA8NYpV/?utm_source=ig_embed&ig_rid=3d018678-c831-45ba-8597-cd7c695f3821
About Post Author