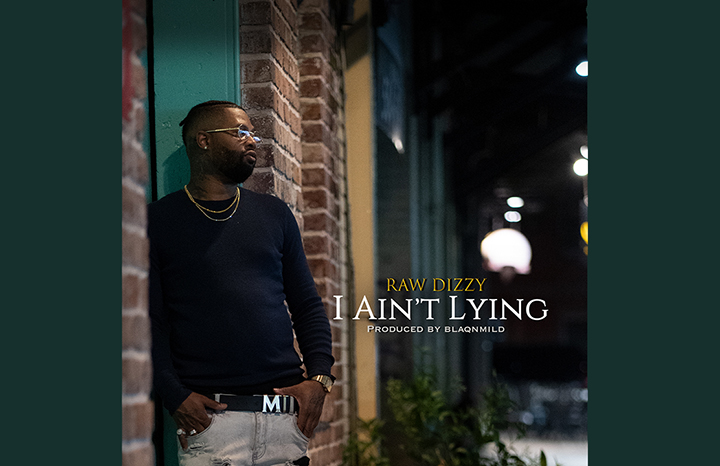 To hold your own with a legend like Lil Wayne takes skill many rappers don't possess, that's unless your name is Raw Dizzy.
Born and grown in the Upper Ninth Ward, New Orleans' Downtown area, an artist by the name of Raw Dizzy became a part of one of the most successful and iconic labels in hip hop history. As his name suggests, he spits nothing but pure bar heavy lyrics with delivery that surpasses your favorite rapper. It was only right that Young Money/Cash Money became his home as an artist. Under the roof of such a powerhouse label, Raw Dizzy held his own on collaborations with the goat Lil Wayne, going bar for bar with the dread head spitter.
Raw Dizzy rose to this level of lyricism by putting in work on his own, along with gaining inspiration from musical influences from the best of various eras. Emerging from his zone of development was a new and improved artist that filled a hole in hip hop that left many unsatisfied with the direction of the industry. Fans automatically gravitated to Raw Dizzy to get their supply of much needed raw and unfiltered music. Raw Dizzy held the ability to switch between classy ghetto and reality, keeping it authentic with every beat that his bars graced. All that was left for the rap genius was to take his career up a notch and that's exactly what Raw Dizzy accomplished with the launch of his very own label. With his already expanding following and rare talent, Raw Dizzy was releasing records that went #1 on Clear Channel Radio for many consecutive weeks, and selling tens of thousands of albums on the strength of his own name and musical talent.
The independent route under his label was a big step but paying off monumentally for the rapper. However, somewhere along the line, Raw Dizzy began losing focus of the goal. The momentum his hard work built up began dwindling in the face of life, and with it, his buzz faded from the spotlight. He would struggle for years while still putting out 3 albums, but none hit quite as hard as his previous offerings. Raw Dizzy's fire was dim, but not out. It's when you most expect the end to be near that God comes through clutch. Raw Dizzy passed the test and held strong for years before his time arrived yet again. He would overcome the barriers distorting his focus to become the Raw Dizzy fans loved and supported. It came with the release of his new single "I Ain't Lying" that was an honest reflection of who Raw Dizzy was. Fans have long missed the genuine, raw truth of his storytelling and it was seen in their embrace of the rapper's new track. "I Ain't Lying" was inspired by the lingo of his hometown in Louisiana, giving fans that cultural banger in the form of classic New Orleans Hip Hop/Bounce drums and temp. The song was layered with various elements that showed the evolution of Raw Dizzy to an even better artist than he already was. Raw Dizzy was blazing with passion dropping lyrics painting a scene of a New Orleans street savage out and hungry on his entrepreneur flow.
Raw Dizzy has proven time and time again just how dope an artist he is. From being a founding member of Lil Wayne's Squad Up where he worked alongside Weezy, Gudda Gudda and Supa Blanco among others, to representing the rich hip hop culture of New Orleans. Raw Dizzy has no competition and is unrivaled by any industry phony. Follow the Louisiana great and stream his new single "I Ain't Lying."
Spotify: https://open.spotify.com/album/1mYJ7rgZRVMII9VWC3YXXi
Apple Music: https://music.apple.com/us/album/i-aint-lying/1576360974?i=1576360976
YouTube: https://youtu.be/Az8TAQ7xadQ
Twitter: @iamrawdizzy
Instagram: @iamrawdizzy
About Post Author