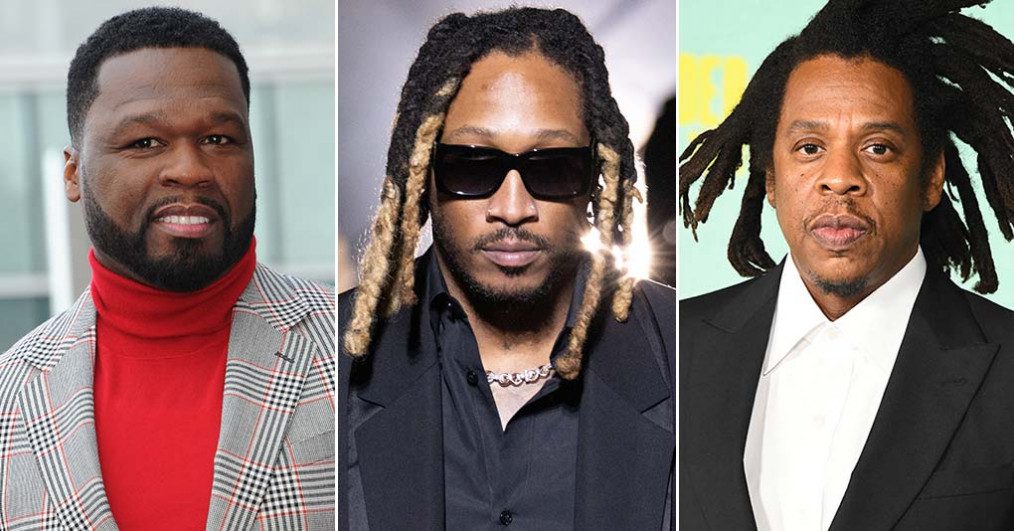 Future has the streets on lock, according to 50 Cent.
During his interview with MSNBC's Ari Melber, the hip-hop mogul was asked whether he agrees that Future is "bigger in the streets" than JAY-Z.
"Future said in the streets he's bigger than Hov," Melber said while discussing what makes an artist relevant in hip-hop.
"Yeah, he is, way bigger," 50 responded before making a case for Future's catalog. "There's consistent music from him that didn't chart that [are] huge records that people love and appreciate that."
While Future may be big in the streets, 50 says he has less chart-topping hits. "Future's gonna have to be No. 1 internally because those records didn't chart," he said. "Later in his career, they're not gonna look at the stats and say, we should pay you this kind of money because of records that were great on the street."
Back in December 2021, Future echoed 50's sentiments when he declared, "In the streets I'm bigger than jigga." His tweet received a mixed response from fans.
Melber also asked 50 whether he agreed that JAY-Z, Kendrick Lamar, and Nas were the top 3 rappers. "They're still good artists, but not of all time," he said.
He also didn't agree that JAY-Z would be No. 2 after him. "Probably not. It depends on the time period. To me, how do you not look at the No. 1 selling artist?" he said, suggesting that Eminem should be in the top 3 because he's "sold like 90 million records."
About Post Author