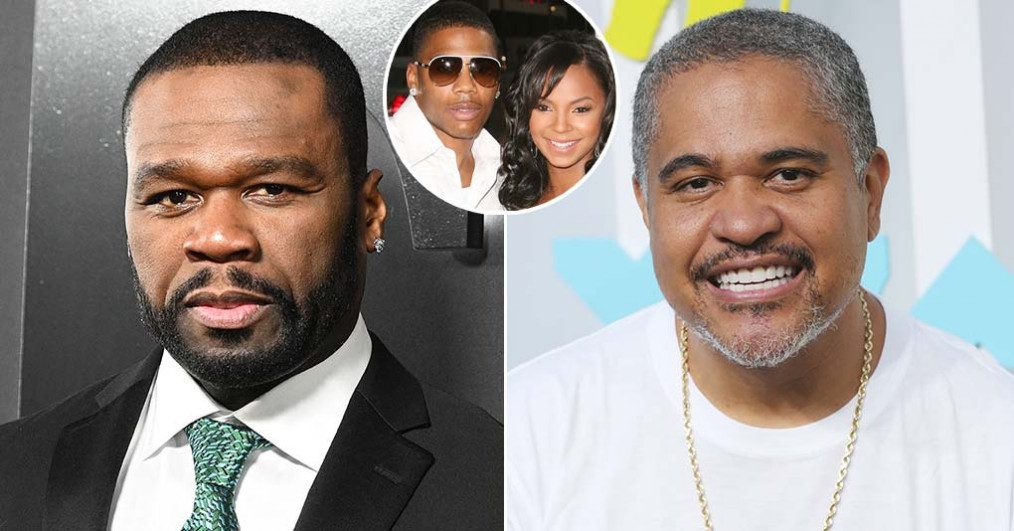 50 Cent can't help himself when it comes to trolling Irv Gotti.
Amid Ashanti and Nelly's romantic reunion, the rap mogul decided to reignite their long-running feud by bringing up Gotti's past relationship with Ashanti.
Taking to Instagram, 50 reposted a headline suggesting that someone check on Gotti because he's "going through it right now."
50 responded by posting a series of laughing emojis. "HE WILL BE AIGHT," wrote 50 before mocking Gotti. "I was in love wit her, and she just popped up with Nelly. LOL."
https://www.instagram.com/reel/CrbeNa2ObNA/?ig_rid=cd8b61dc-bff8-4c0c-aa8c-fc81e4a9a389
During an interview with "Drink Champs" last year, the Murder Inc. boss revealed that he had a secret romance with the "Foolish" singer, who went on to date Nelly.
"Listen, at the time, it happens… Any man is hurt," admitted Gotti. "The chick you fu**in' are in love with is with this ni**a."
He found out that Ashanti and Nelly were together after watching them on TV. "This is God wanting me to find out. I was at home, NBA package, I like watching sports. 'My God, what's this commotion going on in the stadium? We just found out what the commotion is. Nelly has walked in with Ashanti.'"
Ashanti and Nelly, who met in 2003 and dated for nearly a decade, seemingly confirmed their rekindled romance at the Davis-Garcia fight in Las Vegas on Saturday. They were seated together and held hands while exiting the venue.
Prior to that in February, there were signs of a romantic reunion when fans noticed Ashanti wearing Nelly's chain around her neck.
Ashanti addressed Gotti's headline-making claims about their secret romance on the remix to Diddy's "Gotta Move On."
"It's giving obsessed, it's giving me stressed, it's giving me pressed," she sings. "But it's been 20 years / Please say less … Yeah, you gotta move on."
About Post Author