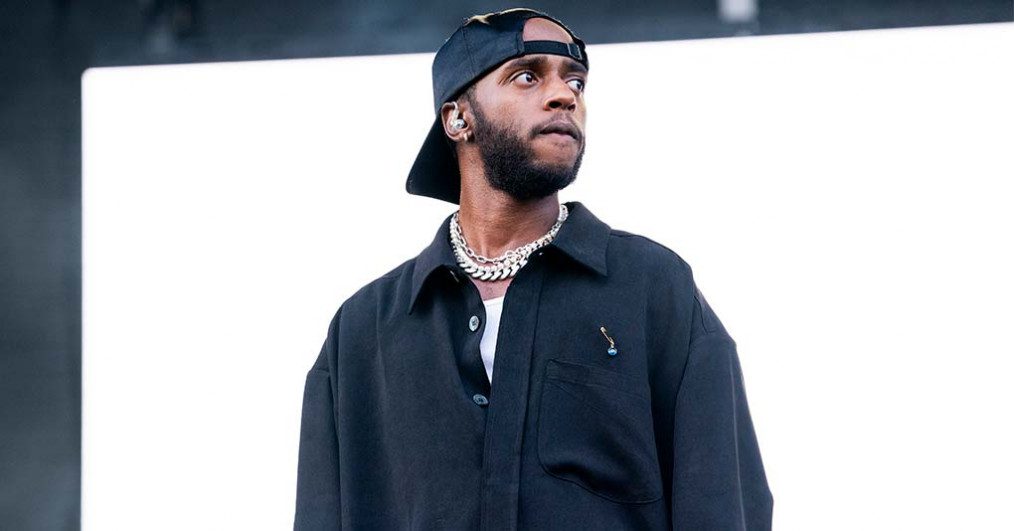 6LACK is 6ACK.
After over three years, the Atlanta singer is set to make his long-awaited return. On Tuesday, he announced that his third studio album is done and will arrive in March. He also shared the title S.I.H.A.L, but did not reveal what the acronym stands for.
"and we're 6ack… album finished. March 2023 — #SIHAL," he wrote alongside the flowers emoji and a pre-order link.
He made the big announcement on a billboard in Atlanta that read "6ACK March 2023." His Instagram clip was soundtracked by what sounds like a new song.
https://www.instagram.com/reel/Co8FmByNytB/?utm_source=ig_embed&ig_rid=0c5bd347-55b9-474d-8122-67b9fabca936
In anticipation of the album, 6LACK aka "Mr. Valentine" had the ATL Water Boyz Flower Boyz hand out roses to women in his hometown for Valentine's Day. The flowers were accompanied by a note teasing his return: "See you soon. Love, 6LACK."
The Flower Boyz also wore hoodies that had the album title S.I.H.A.L written on the back.
This marks 6LACK's first album since East Atlanta Love Letter, which was released in September 2018 and featured appearances from Future, J. Cole, Offset, and Khalid.
Back in November, he teased the album while celebrating the sixth anniversary of his debut album FREE 6LACK.
"today marks 6 years since #FREE6LACK — and the last anniversary before we get into Season 3," he tweeted.
https://www.instagram.com/reel/Cop0jhorCJn/?utm_source=ig_embed&ig_rid=e83dcde8-7c74-44cb-9bef-6468bd330485
About Post Author