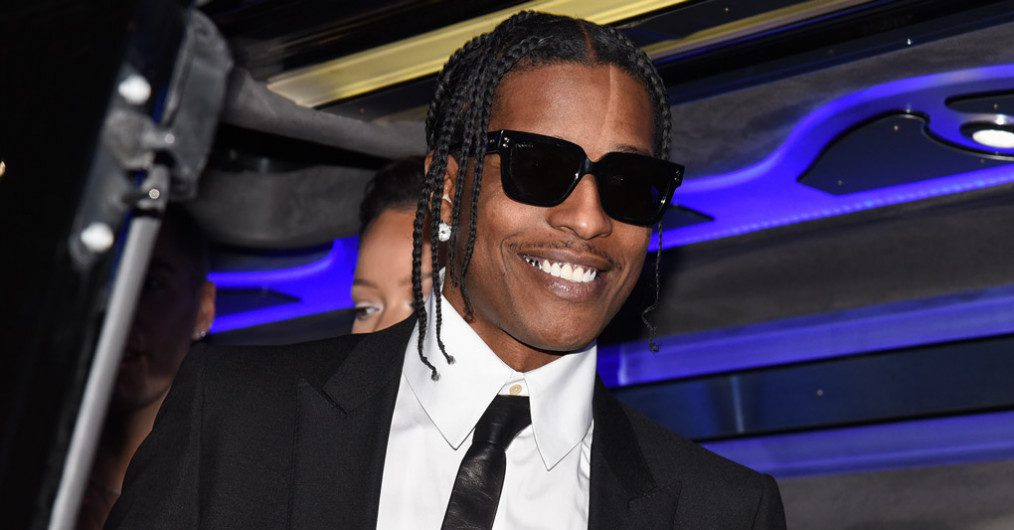 Rihanna turned heads at the Met Gala, but it was A$AP Rocky who was jumping over heads.
Prior to attending fashion's biggest night, the "Praise the Lord" rapper trampled a woman while trying to jump a barricade outside New York City's Carlyle Hotel.
In a now-viral video, Rocky is seen dressed in a black hoodie and sunglasses while making his way through the crowd. He jumped over the barrier, using the girl's body as support. In the process, he knocked off her glasses, leaving her stunned.
Once he was over the barricade, he turned to the crowd and pulled down his hoodie to reveal his identity. The crowd erupted in screams once they realized who it was.
The young woman, who goes by Maddy, took to Twitter after the incident to share a selfie. "ASAP Rocky just literally jumped over me," she tweeted.
Her tweet prompted a response from Rocky himself, who apologized for manhandling her.
"LOL MY FAULT $WEETHEART," he said.
While Maddy seemed to take it all in stride, she would have preferred to have a run-in with another music superstar. "i am literally a Harry Styles fan like trust asap was not the man i wanted to manhandle me," she wrote.
Others encouraged her to pursue legal action against Rocky, but she brushed it off. "stop asking if im suing asap literally how would i do that."
Later that night, Rocky and Rihanna made a fashionably late entrance at the Met Gala where Rocky paid homage to Karl Lagerfeld in a red tartan kilt.
https://www.instagram.com/p/CruV8_-RjoB/?ig_rid=d2f26a04-55c1-4c77-b45b-4bad1f791855
About Post Author