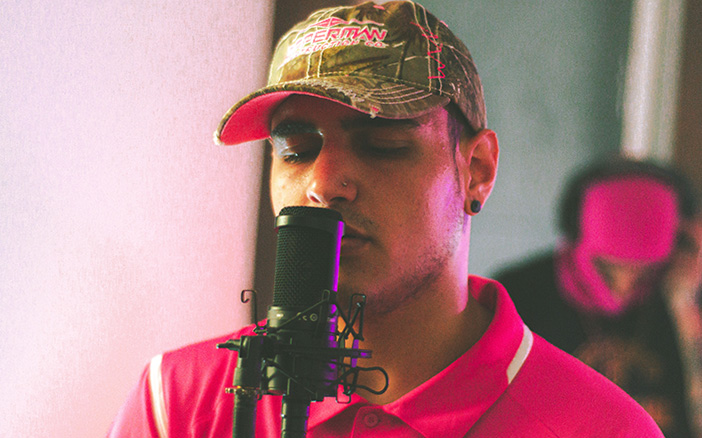 Not only is Latin artist AmeX versatile across any genre, but his ability to craft music enticing to fans places him as one of the best out of Argentina.
Born and raised in Buenos Aires, Argentina, 21 years old Tomas Pombo came up hustling credit cards before adopting his street alias, AmeX to pursue a career in music full-time. At just 15 years old, his influence in the music scene as an event producer showed the potential to be someone successful in the industry. Always gravitating towards hip-hop artists like Tupac, NWA, Wiz Khalifa, Snoop Dogg, and Biggie as a child, music was in his veins and a path he couldn't resist walking.
AmeX began learning the craft and leveling up his knowledge of the music culture. Soon, he began recording music of his own with the help of his friend who had experience as a producer. AmeX had a talent rarely heard, his music was limitless in rhyme and rhythm. Whether trap, rock, reggaeton or experimental sounds, he could make a hit over any beat, within any genre. His songs quickly captured the ears of listeners, and in time earned the spotlight as a prodigy out of Argentina. Taking his career into the next phase, AmeX launched his own record label and has since collaborated with many famous musicians, making him one of the artists with millions of streams in the Latin music industry.
His latest single and music video, "Dime bebé" has been in heavy rotation given its smooth vibe and catchy cadence. The track is a love song dedicated to someone special, and AmeX made certain every emotion and feeling towards the girl that inspired its concept were felt across the visuals, melody, and words.
Follow AmeX online and stream his latest release, "Dime bebé."
YouTube: https://www.youtube.com/channel/UCpuBUQl3-Yjofj_7wNKDK8Q
Instagram: https://instagram.com/amexjf
Soundcloud: https://soundcloud.com/amex-jf
Twitter: https://twitter.com/Amexjf
About Post Author