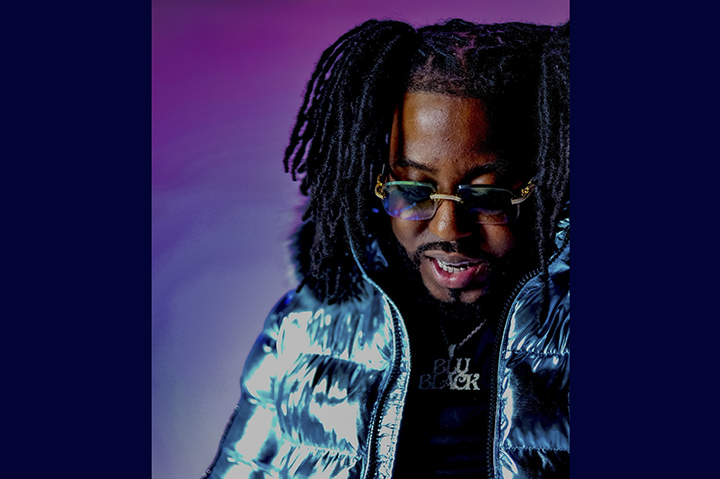 Atlanta-based artist, Blu Black, releases new single "Ainnuh" featuring Skooly
Atlanta, GA – Blu Black, a rising artist hailing from Atlanta, is quickly making a name for himself in the local music scene with his unique blend of modern hip-hop, R&B and other styles that add a unique flair to the mix. His ability to push creative boundaries with amazing arrangement ideas and beautiful sonics has garnered him a dedicated following among music fans who appreciate his melodic sound.
Blu Black has released his new single "Ainnuh" featuring Atlanta-based artist Skooly, known for his innovative melodic sound from his Rich Kids days and now signed to 2 Chainz' label The Real University (T.R.U.). The song showcases Blu Black's talents as a songwriter and his ability to collaborate with some of the best in the industry. Fans of artists such as Lil Wayne, T Pain, Gucci Mane and Yo Gotti will find a lot to love in Blu Black's music.
The release of "Ainnuh" also comes with a matching music video, which was released less than two weeks ago on Youtube. Directed by filmmaker Demetrius Diaz (The DG Company), known for directing films not usually in the video space, the video tells a story of mystery and seduction written by screenwriter Ryan Brison. Diaz says, "With one of the best up and coming visual creators shot by J. CRUMP (Cinematographers) he gets my vision on each project we bring to life! Just Thank Blu's Team Fresh
Taste Group for trusting our vision on so many projects."
In such a short span of time, the video has already managed to reach well over 42,000 viewers and it shows no signs of slowing down. Blu Black is definitely an artist to watch and we cannot wait to see what he comes up with next.
Don't miss out on this rising star in the Atlanta music scene. Check out Blu Black's "Ainnuh" on YouTube and follow him on social media for updates on his upcoming projects.
Youtube – https://youtu.be/v6xQWqvDy-U
Instagram – https://www.instagram.com/1blueb/
Twitter – https://twitter.com/1blueb?s=21
Facebook – https://www.facebook.com/jarrell.will…
Keywords: Blu Black, Ainnuh, Skooly, Atlanta, modern hip-hop, R&B, Lil Wayne, T Pain, Gucci Mane, Yo Gotti, 2 Chainz, music video, Demetrius Diaz, The DG Company, Ryan Brison, J. CRUMP, Team Fresh Taste Group.
About Post Author