Avalanche The Architect is a Hip-hop recording artist from Toronto, Canada (originally from NYC), committed to leaving his mark on the independent circuit. His mixture of boom-bap rap and new school fight music is just as aggressive as it sounds. With his "in your face" approach to music and energetic vocal presence, every track will leave listeners gripping the edge of their seats in anticipation.
Inspired by some of the most versatile rappers Hip-Hop has ever known (Canibus, Big Pun, Redman, and Das Efx), Avalanche The Architect is a firm believer in treating the rap game like a competitive blood sport. Holding back zero punches, he's ready to laugh in the face of critics as he takes his music to the next level.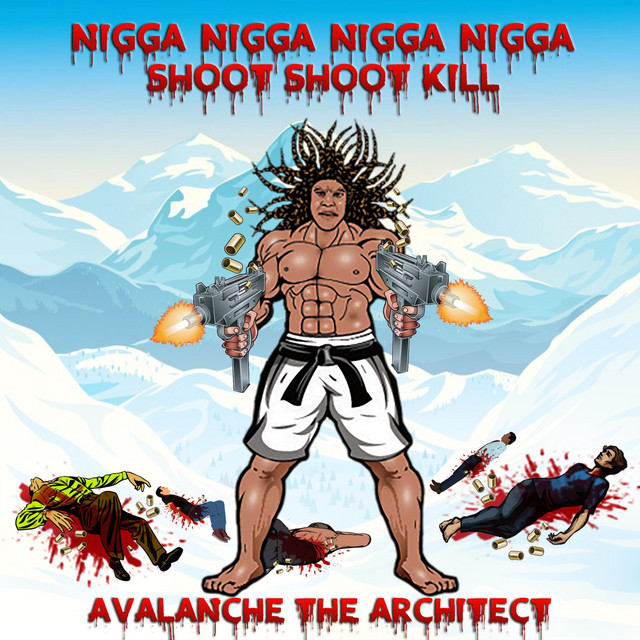 Avalanche The Architect is currently working on his next full-lengthed project, "The Black Hammer." With no official release date yet, fans of his music have plenty to indulge in until then. The controversially titled single, "Nigga Nigga Nigga Nigga Shoot Shoot Kill," is a spartan kick to the chest to anyone daring to censor the Hip-Hop art form. The nearly 6-minute onslaught is a no-holds-barred mix of energy and aggression accompanied by a dope boom-bap beat.
"Nigga Nigga Nigga Nigga Shoot Shoot Kill" is now available on all major streaming platforms. Tap in today for a listen! For more music-related news and business inquiries, you can follow Avalanche The Architect by clicking on the links below.
APPLE MUSIC | SPOTIFY | YOUTUBE
OFFICIAL SITE | INSTAGRAM | FACEBOOK | TWITTER
About Post Author