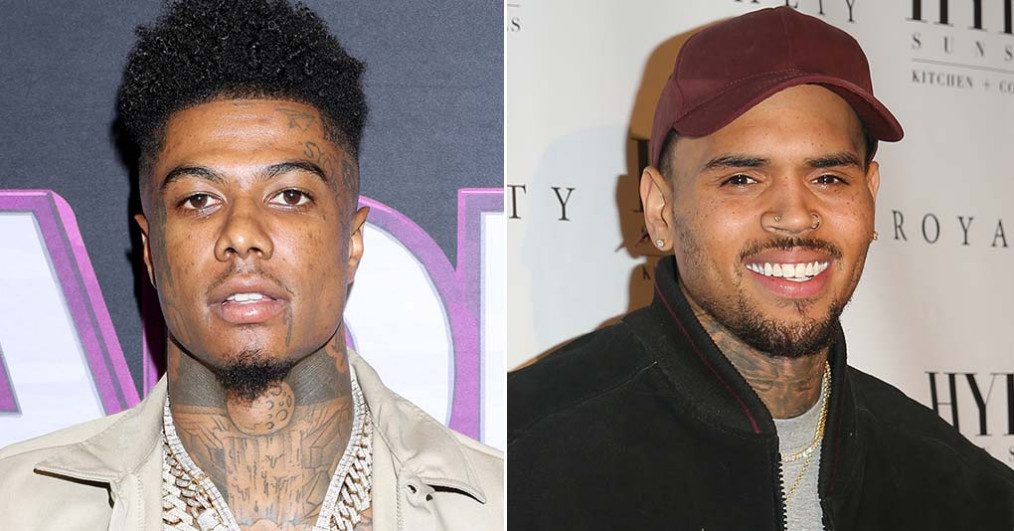 Chris Brown is in defense mode after receiving backlash over his Chlöe Bailey collaboration.
Former 3LW member Kiely Williams was among those who criticized the "Under the Influence" singer by bringing up his 2009 assault of his then-girlfriend Rihanna and accusing him of using Black women to win public favor.
While responding to Williams, Chris brought up other celebrities who have been arrested for violent crimes including Sean Penn, Mel Gibson, Charlie Sheen, and Blueface, who's known for his tumultuous relationship with on-again, off-again girlfriend Chrisean Rock.
"If yall still hate me for a mistake I made as a 17year old please kiss my whole entire ass! Im fu**ing 33!" Chris wrote in an Instagram Story. "Im so tired of yall running wit this narrative .. You weird ass ni**as are the same ones that tune in every week to see Blueface and Chrisean beat the f**k out each other in front the world but thats ok? It's entertainment? All yall can suck my dick disrespectfully."
He continued, "Where are the cancel culture with these white artist that date underage women, beat the fuck out their wives, giving bitches AIDS. Oh. That's right.. They are your buddies no more fake love from me. Stay out my way or get ran over simple as that! None of you and I mean none of you ni**as can f**k wit me."
After his name was brought up, Blueface entered the chat. He shared a video in which he called out Chris for comparing his situation with Chrisean to his past with Rihanna.
"You gotta play the cards that you was dealt," said Blueface. "You on some, 'But they did it too. Why aren't you guys telling them anything type shit?' It's like, bro, it don't work like that. We all go through a crime together, we not all gon' get the same time together."
The "Thotiana" rapper told Chris to own up to his past and not deflect by comparing himself to others. "Deal with your situation how you deal with it. The only thing is if you posting all these random white people and me and trying to distract from your thing… You gotta stand on it. If you beat the bitch up, you beat the bitch up," he said.
He also suggested that Chris has experienced more backlash because the woman he assaulted was Rihanna. "My last opinion is, you beat up the wrong bitch," he said as someone who sounds like Chrisean could be heard laughing in the background. "You got a bad judge, ya feel me? We don't all get the same judge. I got a bitch with me, she gon' fight back so I'ma get less time. You beat up the bitch that just performed at the Super Bowl."
Blueface claimed he has no beef with Chris, but he didn't expect to be dragged into the conversation. "The truth could never be a dis I fw @chrisbrownofficial met cuz he's just as player as me it's all love but I got hit with a stray this morning," he wrote in a post that was reshared by Chris.
In the midst of feuding with Kiely, Chris also shared a clip of himself from his 2008 appearance alongside the former Cheetah Girl on Disney's "The Suite Life of Zack & Cody." "Yeah aight," he wrote.
About Post Author