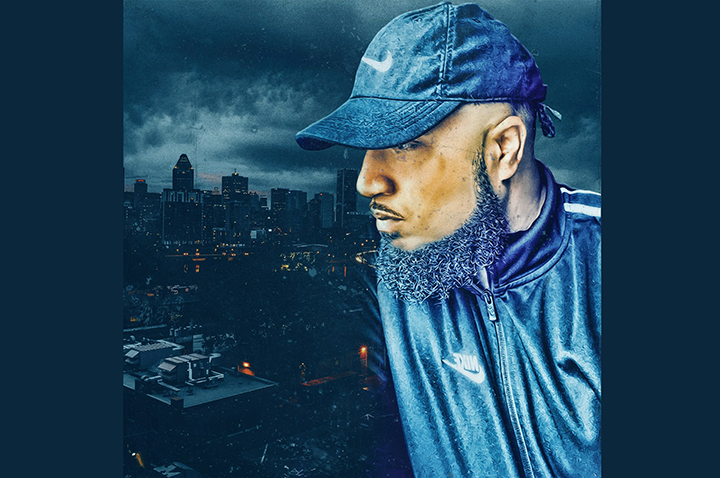 Bodayga Drizz releases the catchy single "its Ya Birthday" ahead of his "Bout My Money" and "Soulties" single release.
Born and raised in New Haven, Connecticut, Bodayga Drizz aka Big New England turned to music to escape the dangerous lifestyle of the streets. Serving three years behind bars, his freedom was a priority upon his release, not only for himself, but for his son that suffers with a heart condition. Music was the perfect outlet to keep him from violating his parole and losing everything dear to him. Consistency, grind, and discipline took Bodayga Drizz from the street life to a rapper, writer, and creator that has released the well-known singles "Boo Thang," "What Up Doe," and "Keep Me Alive."
With his diversified style and hypnotic voice, Bodayga Drizz is back to wow fans with the birthday anthem, "Its Ya Birthday" over the Grammy nominated Andrew "Broadway" Williams produced beat. The track is a celebration; a feel-good single that inspires people to pour it up, dance, and enjoy the vibes having a good time. Bodayga Drizz sprinkles tropical Caribbean flavor with his cadence and sensational voice to season the summer jam to musical perfection.
"Its Ya Birthday" serves as the prequel to his upcoming bangers, "Bout My Money" and "Soulties." Both reflect the versatility of Bodayga Drizz. "Bout My Money" is the turn up track for the players and ballers, the baddies, and the bosses. It's the song to run up a check to and blow it all before running it back up again. "Soulties" on the other hand is the jazzy soulful track that paints a picture of love and heartbreak. Over the fluent beat, Bodayga Drizz raps something heartfelt, wearing his heart on his sleeve giving fans a relatable love story that they can connect to.
"Its Ya Birthday," "Bout My Money," and "Soulties" is a triple threat. Stream "Its Ya Birthday" now while waiting for the arrival of those to follow.
Today we had an exclusive chance to interview the artist:
Where you from?
I'm from the state of Connecticut which is the "gateway to New England. & I'm from the city of new haven the home of the college Yale university. But little do people know how rough new haven is. Oh yeah & we have the best pizza in the world!
What do you feel about the current state of hip hop?
I love it. There's no boundaries because of the internet. People tend to listen to what they like &/or realate to. It's dope to see all these women blowing up, as well as artist that been in the game 20 years still able to make albums because of their fan base.
Why did you first start making music?
Initially on the business end,it was a way to get out the streets. Being on parole & having a record can limit the avenues of a minority when he/she is aiming for success. Creatively, I've always been writing & when I did a freestyle 1 of my friends heard it & said he listens to it while he gets dress, so that made me take it more serious as an artist.
What is your best advice for handling criticism?
Ignore it unless it's constructive. You will never get far in life worrying about what people who hate on you think, but on the other hand, those you know that love you, support you, or respect you, may just be telling you something you need to hear
What would you have done differently if you knew then what you know now?
I would have never taken the 3-4 years off when my computer crashed in 2016. I was already having struggles because my son was born with a heart condition so I had to be extra careful with my lifestyle being on parole because he needed me & his mom out here as well as his nurses. So traveling was tough. I also would have done more videos as I started dropping better quality music to give my fans the visual but I was in the street too much & didn't want the attention at the time.
Where & how do you work best?
Funny thing is I work best in my car when it's just me. I can just park somewhere & write some songs. Then the other place is when I'm alone in my studio & I record myself. No 1 around to interrupt me or tell me to make the music they think I should.
Have you heard the theory that some musicians write their best music while they're depressed or going through a bad time?
Yes. For most artist your mood may determine the type of content you create.
---
"Its Ya Birthday": https://open.spotify.com/track/66tCpOMFpLI8Vmm2wRVM8Y?si=c4ec91e259b24a55&nd=1
Instagram: https://www.instagram.com/bodayga_drizz/
TikTok: https://vm.tiktok.com/ZMRLQ3sHm/
YouTube: https://youtube.com/c/BodaygaDrizz
Website: www.bodaygadrizz.com
About Post Author