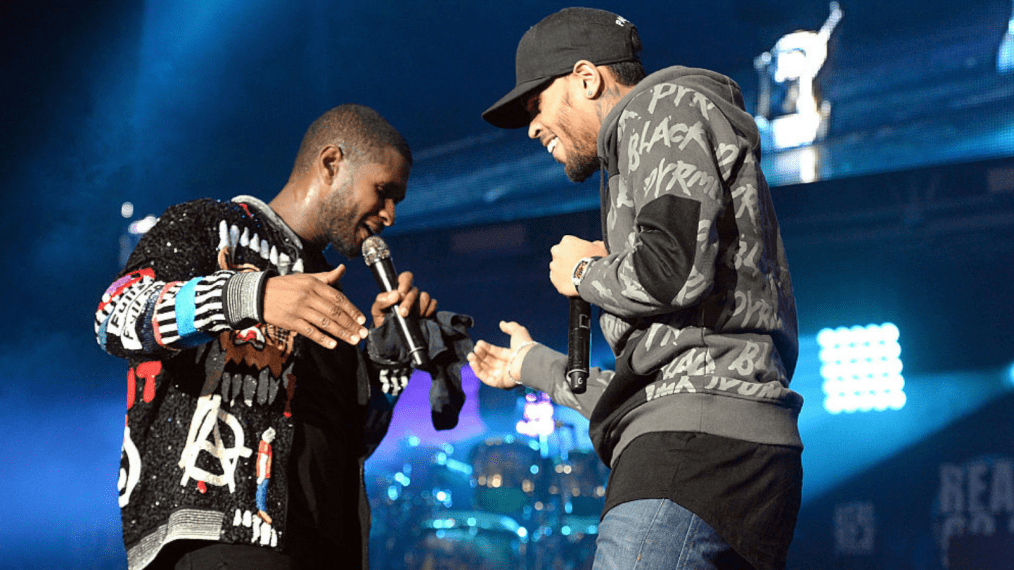 Chris Brown and Usher's names have been constantly linked to each other since the rise of Verzuz. Many R&B fans have concluded that they are the best match for each other in a song-for-song competition. There didn't seem to be any tension between the two until last night (May 5), when Hollywood Unlocked claims the R&B heavyweights were involved in a tense fight. Attendees claim the Usher-hosted surprise birthday party was nice until Chris Brown became disrespectful toward Teyana Taylor.
Individuals from both camps started to intervene before Brown reportedly called Usher a "coward" and stormed out of the function. Hollywood Unlocked stated that Usher followed Brown to rectify the situation, but Brown's team jumped the Grammy-winning singer, leaving him with a bloody nose.
Lately, Usher has been on record stating that R&B is not dead. During his interview on "Big Boy's Neighborhood," he discussed ways to create hype around the genre. A disagreement with Chris Brown was not on his list of remedies. Usher is usually a person that brings people together. His residency in Las Vegas has been the topic of conversation for the last year on social media.
This weekend, many of the music industry's biggest stars were in Las Vegas ahead of Usher's annual Lovers and Friends festival. Mario, Bow Wow, and many more were in attendance before the celebration went sour. There are multiple videos of the two singers showing each other love ahead of the alleged incident.
There have been no further comments on the alleged incident from either camp so far. Knowing both sides' history, there will probably be no further comment on the matter. Whatever happens in Vegas — you know what they say — stays in Vegas.
About Post Author