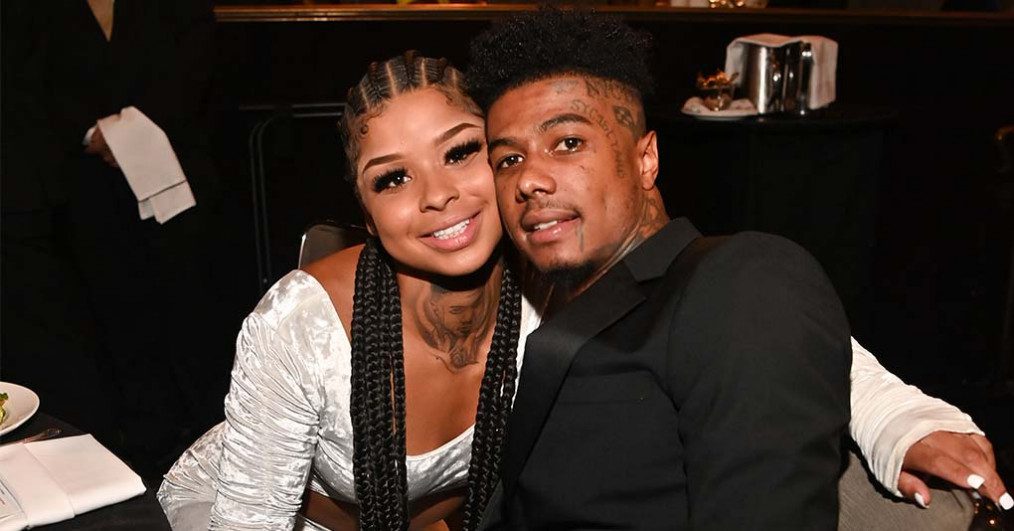 Blueface may or may not be the father.
Chrisean Rock took to social media on Friday, Blueface's birthday, to announce that she is pregnant with the rapper's child, sharing three at-home pregnancy tests.
"Guess how many heart beats?" she captioned her IG Story.
While the couple is not currently together, Rock is adamant that the "Thotiana" hitmaker is the father. "I for sure know it's his baby," she said on Instagram Live.
However, Blueface says otherwise. "It's not a blueface baby," he tweeted while confirming that they broke up.
"To answer y'all questions yes me a rock are officially done it's strictly business I tried it a clearly it wasn't giving before she announces," he said. "She's pregnant with somebody else's child not mine."
He claimed that Chrisean has slept with multiple men over the past year and that he wants a DNA test to prove the baby is his.
"Rock has had encounters with 10 different men in the last year until I see DNA test then it's not mine," he added. "I know I know y'all thought she was all about me…me too lol but the facts are facts being my BM would be a blessing."
Chrisean doubled down after Blueface denied his paternity. "It's funny 'cause you know you're the dad. Why are we playing?" she said. "I haven't been sexually active with anybody but you. Like what are you talking about? I'm not that dumb. I play dumb, but I ain't dumb at all."
The couple has had a volatile relationship, including multiple domestic violence incidents. Rock says she's ready to have the child whether Blueface is involved or not.
"You ain't gotta be my baby daddy. I don't need a cent from you, bro. That's how blessed I am," she said. "We don't gotta be messy. We can put grace on it, love each other."
This will be the first child for Chrisean, who suggested that she has been pregnant before. Blueface is already a father to two children.
https://www.instagram.com/p/CnqduI6uF0i/?utm_source=ig_embed&ig_rid=9f51ba0b-b567-42e5-ad13-35ab4c5faead
About Post Author