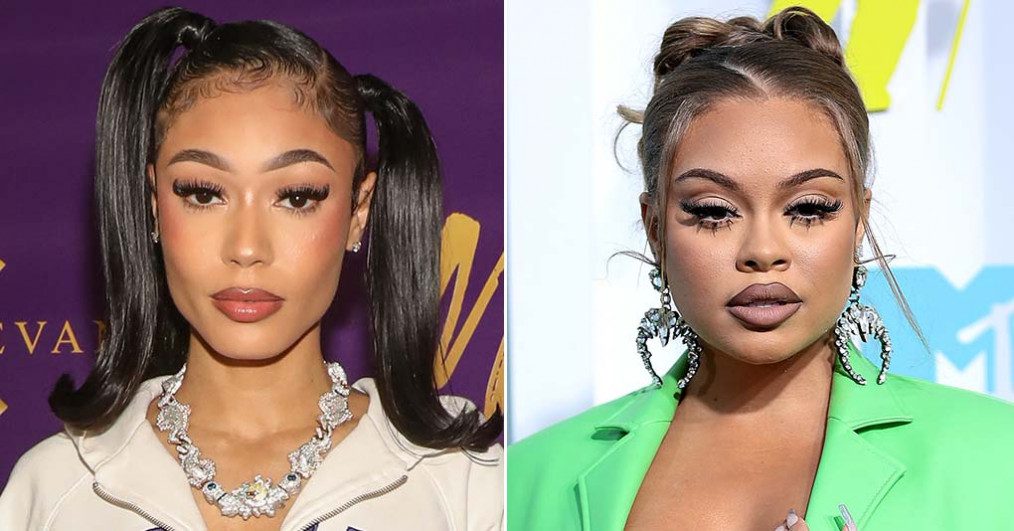 Coi Leray is admitting that she may have overreacted to a perceived diss from Latto.
On Friday, Latto dropped her new single "Put It On Da Floor" on which she name checks Coi Leray by comparing her body to a blunt.
"Smokin' on that gas, blunt big as Coi Leray / Bitches like to run their mouths but I'm the type to run the fade," Latto raps.
But the lyrics didn't sit well with Coi, who took it as a diss and thought Latto was trying to body shame her. In a series of tweets, she fired back at the "Big Energy" rapper.
"Let's fight," she said before calling out Latto by name. "Latto bye . 😴 here you go taking about my body. Please do not come on here and talk about nobody BODY. Lol like seriously . Out of all things . Lmaooo ya blunt my size ? Lmaooo this shit is never ending."
But after some reflection, Coi admits that she may have overreacted to Latto's name drop. "Maybe I over reacted idk," she tweeted on Friday.
But that doesn't mean they're friends. She went on to warn Latto not to bring up her name. "End of the day. Don't say my name for clicks and likes. Specially if we don't speak or communicate," she said. "I'm not a big blunt small blunt. Don't compare me to nada. Mention bitches you actually beef with. Put it on the floor but leave me out of the bs."
She continued, "There's a lot that goes on behind the scenes. y'all don't be knowing the half of the shit that goes on in this shit. But the main goal is ICON SHIT . If it don't make me rich or better person. Stay away."
Latto has not responded to Coi's comments. "Put It On Da Floor," which she debuted at Coachella, has also sparked controversy for its lyrics aimed at Nicki Minaj.
About Post Author