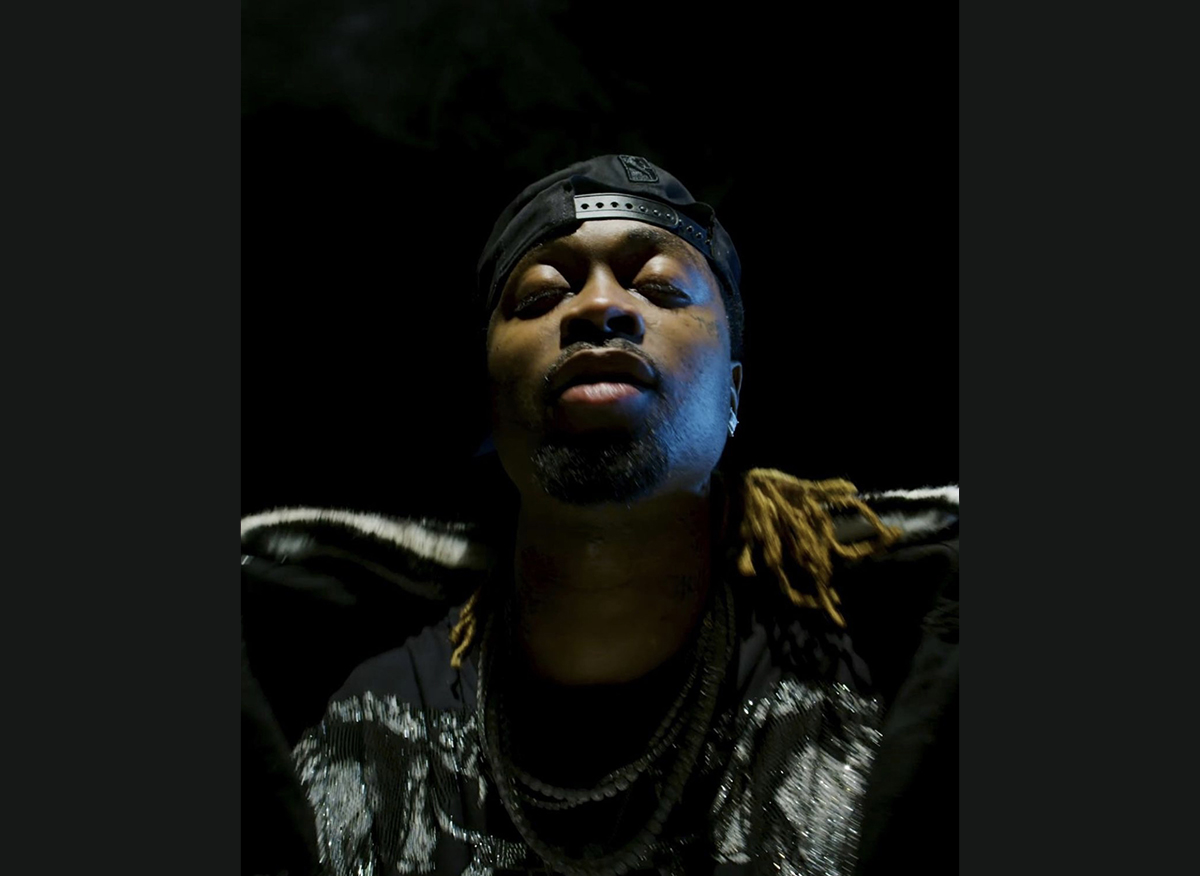 A product of his environment, CrestisMuzik is rewriting his destiny to be more than the past that nearly took his future.
Born in Southside Chicago among 4 siblings, Michael Kelly grew up in a family with musical heritage. Surrounded by negative vices in their neighborhood, his mother did her best at home while his father, being in the service provided for the family. To escape the lifestyle around where they stayed, his family moved to the South Suburbs of Dolton where life seemed to be on a steady path.
Sadly, his brother would lose his life to gun violence, and his often good grades plummeted as he entered Thornridge high school. Things began taking its toll with his parents separating and Michael being sucked into the gang life. In honor of his slain brother, he embraced the alias, CrestisMuzik to pursue his passion for music. With his company and lifestyle guided by that of the streets, CrestisMuzik found himself in trouble even if his intentions tried to walk a solid path. Music became his way to redemption and freedom from his road to destruction. His sound evolved over time to combine hip hop and melodic flows of artists like The Temptations, Michael Jackson, Drake, Kendrick Lamar, Jay Z, Sam Smith, and Adele among others. His versatility and love for experimenting with new sounds became a power that saw his rise into the spotlight. His reputation brought collaborations with creatives like Dax, JD Films, and producer Rich Laurel.
Every release saw a more refined and substance filled track and the same is for his recent single, "Show me you love me" shot and directed by his blood cousin, Keenan aka Director Kelly. The two are the new artist/videography duo of the industry with a perfect chemistry that creates magic.
Follow CrestisMuzik and stream his new single while he preps the release of his upcoming song and EP.
Social media links:
Instagram: https://www.instagram.com/crestismuzik/
Facebook: http://www.facebook.com/therealCrestIsMuzik
Twitter: http://www.twitter.com/Crestismuzik
Tik Tok: https://vm.tiktok.com/TTPd2FTuUc/
Streaming platforms links:
Apple Music: https://music.apple.com/us/artist/crestismuzik/1203548314
Tidal: https://tidal.com/artist/8494418
YouTube: http://www.youtube.com/crestismuzik
Spotify: https://open.spotify.com/artist/6ZTOcLIBePcuHsHCiE7lVY?si=lOMHatmES5StvJz3iTW81A
Soundcloud: https://soundcloud.app.goo.gl/kyQhHG5ncdEBxJPm9
About Post Author