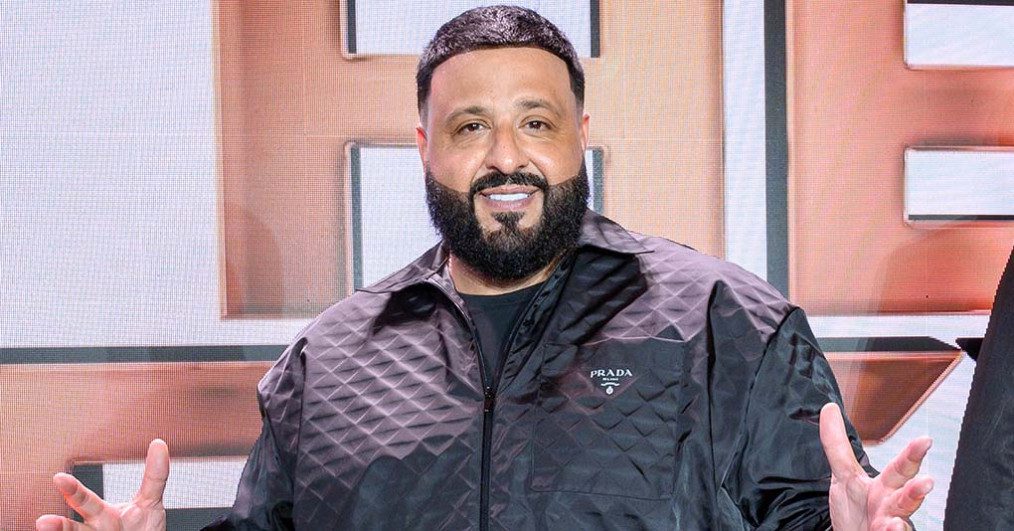 DJ Khaled is taking his talents to Def Jam.
The hip-hop mogul held a press conference in his hometown of Miami today where he announced that he is bringing his We The Best label venture to Def Jam. Under the exclusive partnership, he will release his future albums and serve as Global Creative Consultant to Def Jam and UMG's family of artists worldwide.
Khaled is already in the studio working on his next project. "What I'ma do at Def Jam Records, not only am I gonna put the biggest hits out there, 'cause I'm in the studio right now working on a new album, and let me tell you, I work off of inspiration, I'm inspired," he told the media.
The announcement marks a homecoming for Khaled, who served in an executive A&R position at the label in 2008, where he worked with artists including Rick Ross.
"This new chapter marks a special time for me. The energy at this point in my career is at an all-time high and I'm grateful to Sir Lucian Grainge for allowing me to join his empire at this stage in my journey," said Khaled. "Together, we will achieve even greater heights and take it to the next level. I feel blessed and so inspired with renewed energy. I'm excited to not only partner, but to come back home to Def Jam."
https://www.instagram.com/reel/Coc_q1CN6f_/?utm_source=ig_embed&ig_rid=00b28ba4-6528-4eaf-ba8f-b09d36a160cf
Khaled was previously signed to Epic Records where he released five albums including last year's God Did, which debuted at No. 1 on the Billboard 200.
During Thursday's press conference, Khaled also announced that he is teaming up with sneaker and streetwear retailer SNIPES to open a We The Best Snipes store on Collins Avenue in Miami, marking the first time an artist and sneaker retailer have launched a brick-and-mortar space.
https://www.instagram.com/reel/Coc5lkTJSkR/?utm_source=ig_embed&ig_rid=cb32e961-1bb7-4992-80cb-6964b6f399c1
Additionally, he announced the DJ Khaled Scholarship at the Roc Nation School of Music, Sports & Entertainment, which includes four-year tuition towards a bachelor's degree. Applications can be submitted online.
It's been an eventful week for Khaled, who closed out Sunday's Grammys with a performance of his Song of the Year-nominated track "God Did" featuring JAY-Z, Rick Ross, Lil Wayne, John Legend, and Fridayy.
About Post Author