Artists, like Don Dotta, are sculptures with the pen, able to shape a perfect song like his latest single, "All on Me."
Growing up, Gary Felton III was surrounded by music both inside and out. His genes held the traits of music handed down by a family who found joy in music. From old-school classics played by parents to modern hip-hop as his scope expanded into the world, his sense of what made a song perfect was developed at a young age. Under the alias Don Dotta, he would mold himself into the artist, writer, and performer who expressed himself through his own music.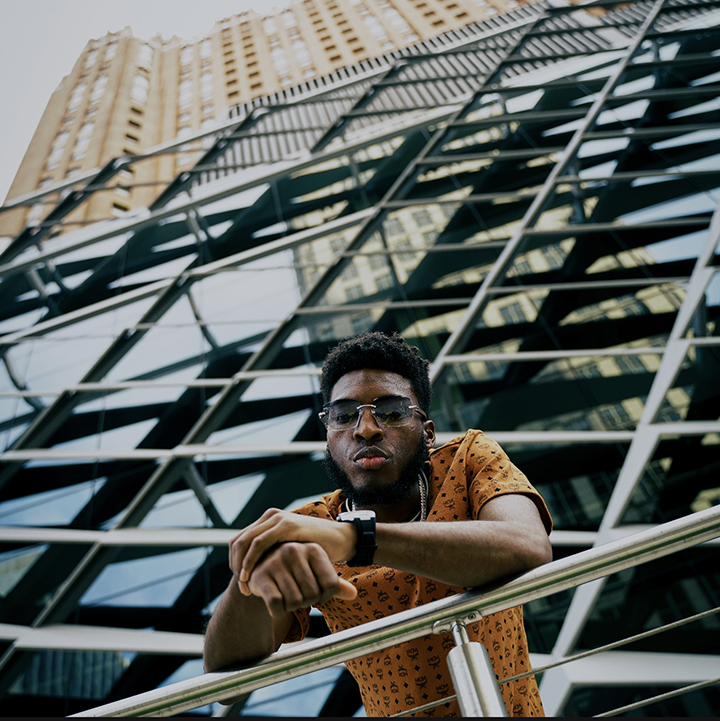 With the level of his lyrical pen game together with a versatile flow and rhythmic melodies, Don Dotta has quickly captured the attention of listeners and is already building a career with the power to positively impact the mainstream entertainment industry. His latest release, "All on Me" draws him ever closer to realizing that end. The concept for the track was inspired by the grind, the ups, the downs, the failures, the wins, everything that comes with the journey of facing and overcoming everything in your path to achieving your goals. Don Dotta created a song that instills a feeling of hope and bravery into his effortlessly executed bars. With the vocals on the hook echoing the title "All on Me," he speaks to every person doing it all on their own, carrying the weight, but remaining not afraid to celebrate their accomplishments and reward themselves for not quitting and crossing the finish line to their dreams.
Don Dotta is a special artist, unique in his talent and needed in hip-hop. His music will change the world, and more importantly, change you. Check out his latest single, "All on Me."
"All on Me" MUSIC LINKS:
Deezer: https://www.deezer.com/album/333891547
iTunes: https://itunes.apple.com/album/id/1633515399
Spotify: https://open.spotify.com/artist/6OuP0KvqxUHjF5Vw3VcYQL?si=B080z4NWQwqDqbUz1wySaAS
Tidal: https://tidal.com/album/236962113
Shazam: https://www.shazam.com/track/622727935/all-on-me
Amazon Music: https://music.amazon.com/albums/B0B623H211?do=play&trackAsin=B0B62N7HCC&ref=dm_sh_ugAHa5mLohoij0Ir9rdaTBUCR
SOCIAL MEDIA LINKS:
Instagram: https://www.instagram.com/DonDottaofficial/
Twitter: https://twitter.com/dondottaofficl?s=11&t=B28oSmbtmVidrC6Fxoz2Uw
TikTok: https://www.tiktok.com/@dondottaofficial
Facebook: https://www.facebook.com/dondottaMFE
About Post Author