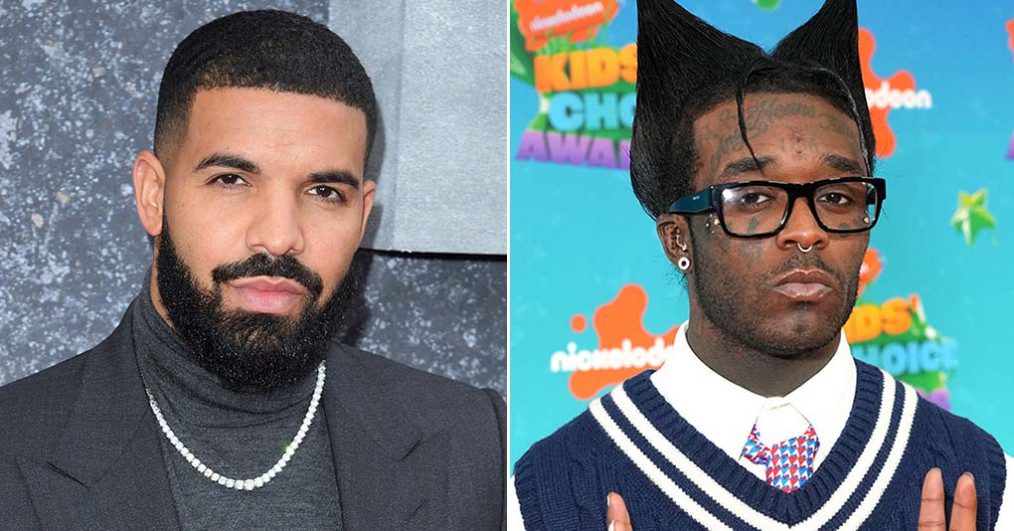 Drake is keeping the music coming.
Just a day after dropping "Search & Rescue," Champagne Papi debuted his long-awaited collaboration with Lil Uzi Vert on Friday's episode of "The Fri Yiy Show" on SiriusXM's Sound 42. The song, reportedly titled "At the Gates," opens with Uzi before Drake takes the mic.
"I ain't on no phony shit / Me I'm good, I don't need shit / Uzi good, he don't need shit," raps Drake. "Talkin' about they took my bitch / You know that ain't my only bitch."
He continues, "Don't ask for no feature / Only rapping on my homie shit / Let my brothers come up off my name and they don't owe me shit / I can't let you come up off my name till I'm at the gates."
Uzi later comes through with a longer verse. "I put diamonds in my Spirit of Ecstasy," he raps. "Bitch, I'm geeking off a half of ecstasy."
A 50-second snippet of the track first surfaced online back in September 2021.
While this marks their first collaboration, Drake has shown his love for Uzi in the past. He brought him on stage to perform during J. Cole's Dreamville Festival last weekend and during his show at the Apollo in January.
"I love this guy so much," Drake told the crowd. "Not only are you one of the greatest artists of this time, I'm so excited to exist at the same time as you, how experimental you get, how genius you are. But this guy checks up on me, he's a fu**in' real one."
It's unclear when the song will be released to streaming services. It was once rumored to be for Uzi's long-awaited Pink Tape.
On Friday, Drake dropped his single "Search & Rescue" featuring a sample of Kim Kardashian from the 2021 series finale of "Keeping Up With the Kardashians" where she discusses her split from Kanye West.
About Post Author