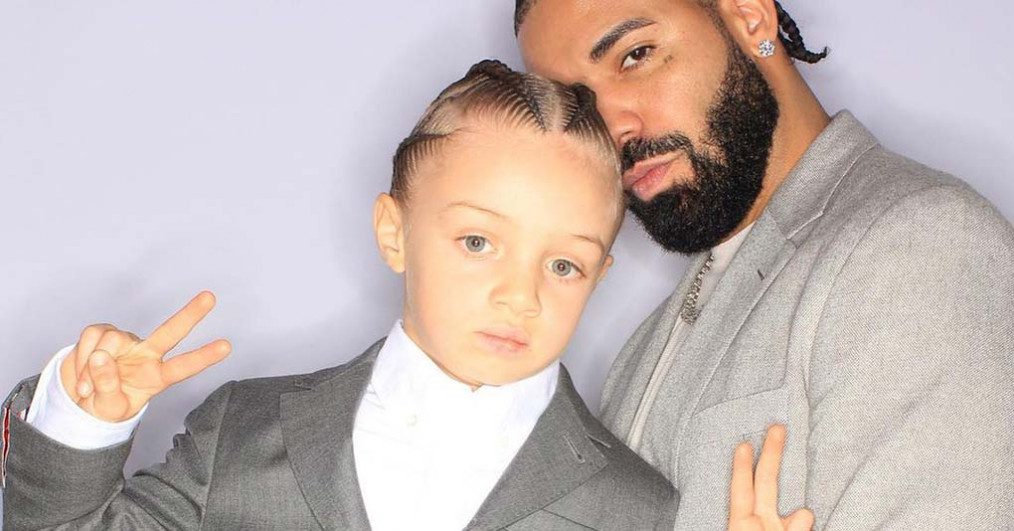 Drake threw a party for his day one.
The rapper went all out while celebrating his mother Sandi Graham's 75th birthday over the weekend. It was a family affair as family and friends including his father Dennis Graham and son Adonis got dressed up for the lavish festivities.
Drake shared photos and video from the purple-lit celebration. "Happy birthday, Bubby," Drake said as Sandi stands behind him in one clip, which he shared on his Instagram Story.
At one point, Drake got on the mic and toasted his mother, remarking how good she looked. "It's been a long journey," he said. "My favorite part about today was just how good you look."
Drake and his "twinsie" Adonis donned matching grey suits while snapping a father-son pic in the photo booth.
The 5-year-old also got on the mic and gave an adorable speech. "I love her so much," he said before giving his grandma a hug.
Drake's parents, who divorced when he was five years old, came together for a family portrait that included their grandson.
Drake also penned a heartfelt note to his mother, which he posted to Instagram. "Thank you mama for the 9 months you carried me through…all the pain and suffering. No one knows the pressure you bear just only you…give you all my love," he wrote, signing off as "Kalonji."
https://www.instagram.com/p/Cn-1vDNuSP-/?utm_source=ig_embed&ig_rid=88e1b8a2-7b52-46f9-92e0-5b52d0e1874f
About Post Author