Chef has already galvanized Florida through his music and plans to take over the nation. Raised in Fort Lauderdale, Chef has the consistency that most rappers don't have nowadays. His versatility attracts all kinds of listeners. After receiving over a million streams on his hit single "Rags", Chef continued to spice up his catalog with new projects, all with distinct flavors.
His latest album, Microwave Music, showcases his craft through exploring the many dimensions of hip-hop, attacking every angle and bending the genre at will. Most recently, Chef released the music video for "Cute Face Brown Shawty" and plans to drop a new album in January 2021.
Today we had an exclusive chance to interview the rapper:
ARN: How would you describe your music?
Chef: I believe my music can be best summed up as "feel good" music. From the lyrics, to the beat selections, to the energy; everything cohesively works to create a pleasant mood. Regardless of where you're at or what you're doing, hearing my music should definitely have a positive, uplifting effect.

ARN: Talk me through your creative process.
Chef: My creative process consists of me going through a million beats in search of the one that gives me chills. When the beat is allocated, the writing process begins. It's very strategic and intentional. Every syllable is constructed to make the song better than the previous one and leave an undeniable impression of greatness. From there, I recite it until it's memorized by heart, then I go and record, deliver, bounce, and upload.
ARN: Who are your inspirations?
Chef: My inspirations are mostly from the people in my day-to-day environments. My dad is probably the biggest. He's been a phenomenal role model as to how to be a man. He's the one who has showed me most of the ropes and he's definitely the ideal man to be. Amazing character and he works hard to instill that in me. The rest of mh inspirations would be from my older friends, and other rap moguls such as Jay-Z, Nipsey, and Curren$y. I keep an eye out for any motivational details, whether it be coming from someone afar or up close.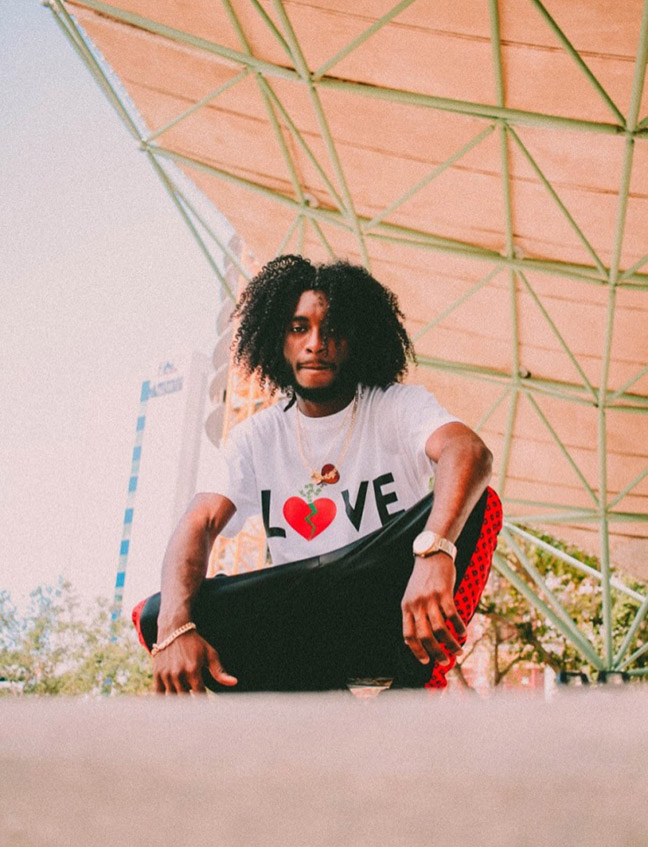 ARN: Why did you start making music?
Chef: I started making music because I was never able to find the music I wanted to hear. From the substance, to the beats, to the genre, it was just hard to find the ideal music I wanted to hear in one package so I decided to start making my own. No regrets.

ARN: What's your favorite track that you've released so far?
Chef: My favorite track that I've released so far is hard because I love all my music, but my personal favorite is "To the Bone". The energy in there is so raw and the message is so personal. The beat, by the amazing SaiDON, is one of one and overall, it's an amazing track. Definitely check it out.

ARN: Tell us about Microwave Music.
Chef: Microwave Music was a project I put together based on fan favorites from my SoundCloud. I wanted to introduce the new fans that only know of me from what I released on major platforms to the older me. A revamp so to speak, aimed to be a bridge from the new me to the old me.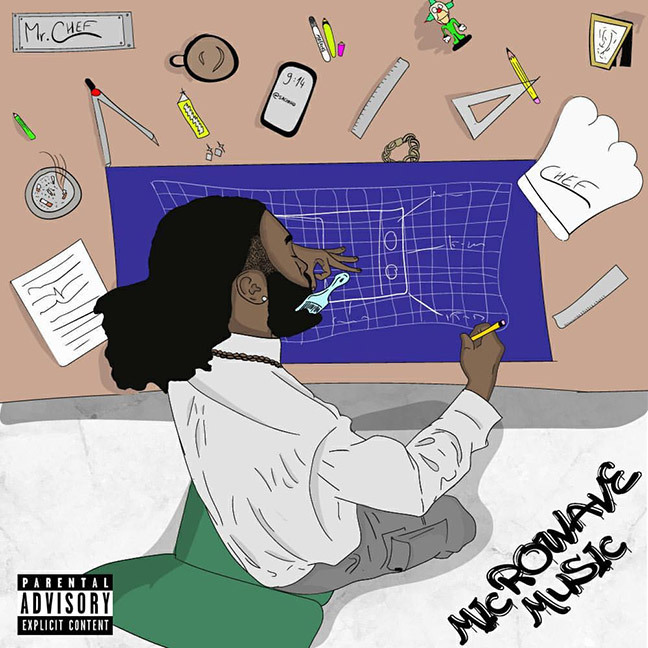 ARN: What's the best part about being an artist?
Chef: The best part of being an artist is the ability to express myself and be felt by the masses. Knowing that I'm helping people word things they've never been able to find the words for. Being able to help uplift others by doing what I love is 10 out of 10.
ARN: Have there been many obstacles in your career?
Chef: I wouldn't say there has been obstacles in my career, other than trying to go from local to global. Most of my challenges came from my personal life between being a young father, bad investments, and reckless behavior but we learn as we grow. And I've grown tremendously so now it's time to execute everything I've learned.
ARN: Has COVID-19 impacted your creative process?
Chef: If anything, COVID had helped my creative process by forcing me to be home and work on my craft. It has slowed down productivity as far as doing shows and events, but I have been able to lock in 10 times more due to the lack of distractions.
ARN: What will your next album sound like?
Chef: My next album will sound eccentric. It will be the breath of fresh air that everyone has been waiting for. A range of heavy hitters that'll touch anyone with working ears. Extremely impeccable music. Upper echelon, "feel good" music.
---
Follow Chef and listen to his music on various platforms: