Today we had an exclusive chance to interview Chuku100:
What is your stage name and how did you come up with it?
My stage name is Chuku100 and I came up with it by drawing from my actual real name "Ifeanyichukwu" which actually means "Nothings Impossible To God". I'm Nigerian, and in my language Igbo "Chukwu" on its own means God. I slapped on the 100 because I've always been known to be myself to the core, transparent, really authentic, and I took vow to never change or forget who I am.
Where are you from?
I am from Prince Georges County Maryland.
What's the best advice you ever received?
One of the best advice I received was actually from Jim Jones who stated "If you cant stay motivated stay consistent".
What is still your biggest challenge?
One of my biggest challenges is trying to get quality recognition from my hometown area because where I'm from it isn't particularly known for hip hop its something new and the lack of resources or the chance of running into people who actually know and understand the music business is very rare.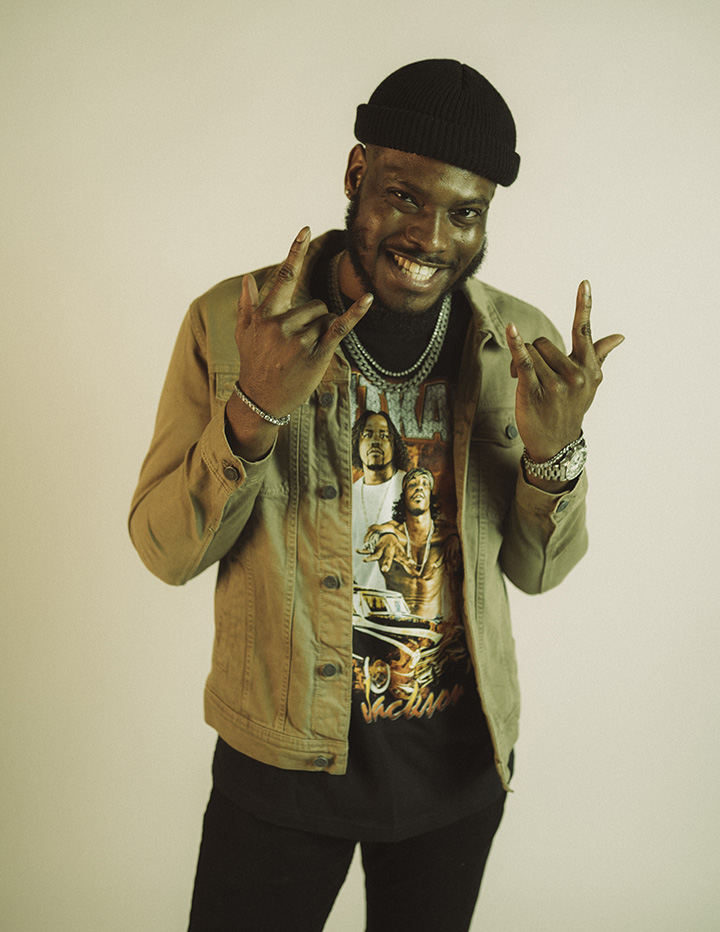 What's your latest release?
My latest release is my self titled full length album "Nothings Impossible To God" on December 12, 2021.
Who do people say you sound like?
People often say that I sound like "Meek Mill".
Who would you say inspired you the most, as an artist?
As an artist I would say ironically Meek Mill, Fabolous, Juicy J, French Montana, Lauryn Hill, J Cole, Michael Jackson, & my label mate TopShotta Fi Inspired Me The Most.
Who would you most like to collaborate with?
The person I would most like to collaborate with is Nicki Minaj I believe we wont miss in the studio and will be able to easily strike gold on a smash hit.
How would you describe the music that you typically create?
I would describe the music that I typically create as hype, fun, motivational, and very catchy.
If you could change anything about the industry, what would it be?
If I could change anything about the industry, it would be the lack of genuine relationships and diversity of sound that dominates the mainstream because I feel as though its plenty of room for artist with unique differences to showcase their talent all at the same time in similar fashion to how Hip Hop was back in the 90s & early 2000s in comparison to now days the main attraction is heavily based on street rappers.
---
Instagram & Twitter: Chuku100
Still Balling Official Music Video: https://youtu.be/QB8MSRz2mCo
Still Balling Apple Music https://music.apple.com/us/album/still-balling/1590759245?i=1590759486
Still Balling Spotify: https://open.spotify.com/track/5QYhYZR4re775cp1xxwIXr?si=TH55xDSDTyy9SU_fWPPGOw
Chuku100 LinkTree: https://linktr.ee/chuku100
Chuku100 YouTube Channel: https://www.youtube.com/channel/UCdySfBRGuPvdS0umXnin5YA