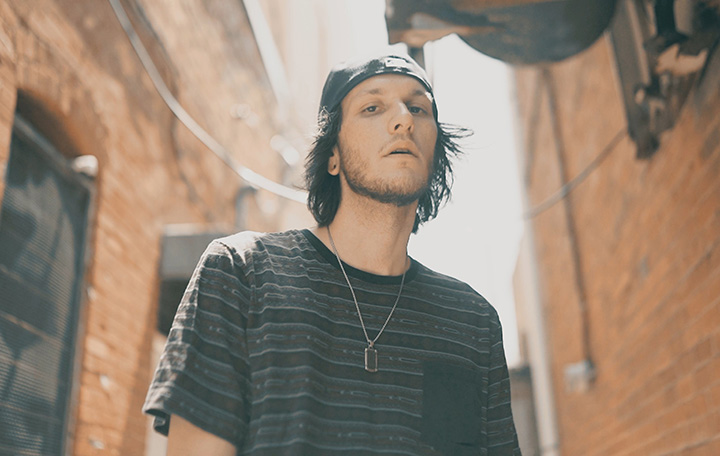 Today we had an exclusive chance to interview JayRoy:
What is your legal name and age?
My name is Joshua Roy Smith and I'm 32 years old
What is your stage name and how did you you come up with it?
I go by the name JayRoy. So my middle name is Roy and my first name starts with a J so I just added the "AY" in the middle cause I thought it looked better on paper instead of just Jroy haha.
Where are you from?
I'm from a small city in Oklahoma called Ardmore, it's right smack dab in the middle of Dallas TX and Oklahoma city, so not a bad location per-say but its not the greatest either because there's not a lot for people to do there, that's one of the reasons I'm always in the studio.
Who would you say inspired you the most, as an artist?
This question in particular has kind of a two sided answer because when i was about 8 years old my Dad had kept asking me if I was interested in playing an instrument at all because my whole family pretty much plays something or sings, and at that time I wasn't  whatsoever, I was into skateboarding really heavily and that consumed all of my time.. haha.  That following week we took a roadtrip to Texas to a place called Mars Music (Shoutout Mars Music man, they're not open anymore but it was the coolest place ever) anyway he bought me my first guitar and after that it's been nothing but music ever since. So as far as an artist who influenced me the most I'd have to say Drake because he has covered such a wide array of genres and that's what I do as well, and his lyrics do sh** for me.., Drake man..
Talk me through your creative process.
I guess you could say I'm sort of a beat connoisseur / collector and when I hear a certain beat, it takes me somewhere in my mind and triggers something I've been through or am currently going through at that time and usually I come up with a hook first, when I have the hook all structured the way I want, then I'll record it and start free-styling on the mic, I write verses by free-styling and compiling the parts I like to make them one whole piece and then I'll re-record the whole verse at that point. After all that I'll mix it and master it and then it's on to the next..
If you could only listen to 3 albums for the rest of your life, what would they be?
The Weeknd – Trilogy
Drake – If You're Reading This It's Too Late
Kendrick Lamar – good kid, m.A.A.d. city
What's your latest release?
It's called Headrush – feat. 9Tymes, Wes D, and Jerz.
That song and all of my other releases are available everywhere online as we speak (gotta throw that in there every chance I get haha)
If you could go open a show for any artist, who would it be?
Drake… I know.. Predictable haha
What do you want your legacy to be? How do you want to be remembered?
Honestly I want to be just be remembered as a good father, and friend and as an artist that made a positive impact on the industry and on peoples lives in some shape or form.
What are you focusing your time on now?
Promoting my music, networking for contacts, rehearsing and getting my live set together as I am gearing up to start booking shows, and still constantly writing and recording new music, all in all just trying to stay busy and ready for whatever comes next.
About Post Author