October 27th, 2022, is the day Rixh Forever takes over the airwaves with his new single "Crazy" featuring hip-hop lyricists Benny the Butcher and Vado.
Coming up in the streets of Rosedale Queens, New York, rapper Rixh Forever had to walk the tightrope between getting caught up in destructive vices or living a life chasing his dreams. Balancing light and dark, music overpowered the negatives of his environment, opening the possibilities to build a legacy as an artist. Determined to be more than what occurred around him, Rixh Forever put in the work to become the rapper mainstream artists are passionate about collaborating with.
Being knowledgeable of the reality of the streets through personal experiences, Rixh Forever's music speaks to authenticity, recording stories that portray his life through melodic lyricism. Capturing the ears of major players in the industry, he earned his place at the seat of conglomerates, inking a record deal with Motion Picture Entertainment Label in September 2021.
With the new partnership in motion, Rixh Forever teamed up with lyrical rappers, Benny the Butcher and Vado to record the new single, "Crazy." Distributed through Sony/The Orchard, the track will release on October 27th precursing the arrival of his following single alongside the Canadian multi-talent, Tory Lanez. Rixh Forever is unique in his ability to combine words and make a hit that can get any individual or place vibing. Click the link below to pre-save his upcoming single, "Crazy."
"Crazy" pre-save link: https://orcd.co/rixhforevercrazy
Rixh Forever Merch: http://mpe-merch.myspreadshop.com
Rixh Forever Instagram: https://instagram.com/rixhforever_?igshid=YmMyMTA2M2Y=
YouTube: https://youtu.be/vnRCvj9VffI
Spotify: https://open.spotify.com/album/4mkrIoJ4Asx6j5DooFI0Ys?si=f6646Tv1TwKYEVw5tj8bnw
Motion Picture Entertainment Instagram: @motion_picture_entertainment
Today we had an exclusive chance to interview the artist:
Where are you from?
I am from Rosedale in Queens, New York.
Why did you start making music?
when i got locked up a lot of people rocking with it, so when i can home i started to take it more serious.
What the best advice you got from someone?
F**k Everybody and Stay Focused.
What would you do differently if you what u know now?
I wouldn't do nothing differently, my mistakes made me wiser.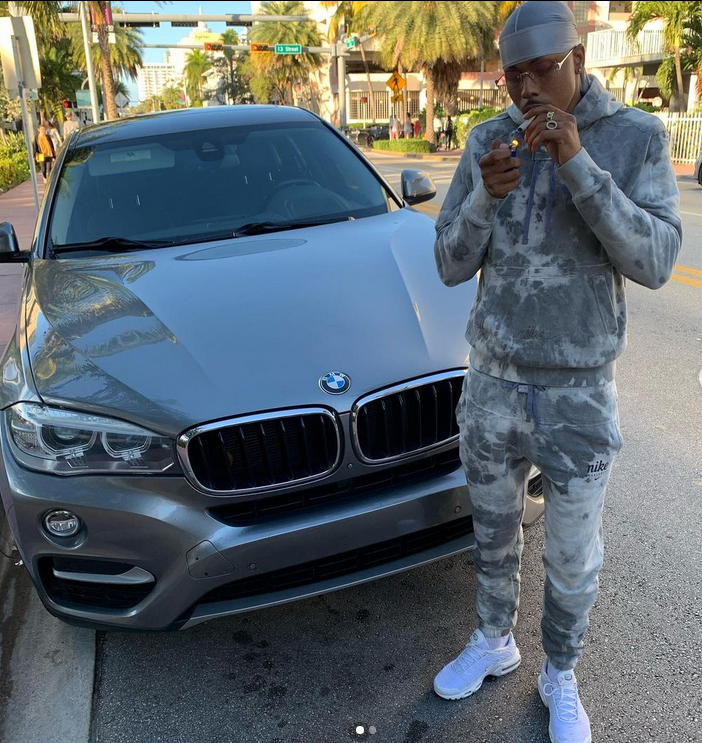 How do you feel about current state of hiphop?
I think we still got it we just gotta bring originality back we started the wave.
Are you religious if yes what is your religion?
I am a Muslim.
What's your latest release?
"Crazy" ft Benny the Butcher and Vado which drops today, oct 27, 2022.
Who would you most like to collaborate with?
There's a few people I would like to work right now and they include A Boogie, Lil Durk, Future & Drake.
Where are you at right now?
I am in Miami right now, I like the vibes out here.
About Post Author