Displaying her ability to seamlessly switch to hardcore gangster rap, Fari X releases the new banger "Welcome to The Slums" alongside Mann Terror, Pslums, & Sean Tuff.
Coming off the hype and success of her previous sensual single, "I Want You," the Boston rap Queen, Fari X has been grinding to give her fans more of what they love – her quality music. She has since also released the single "Loving You" which is featured on her upcoming December 2022 EP set to release a music video for every track.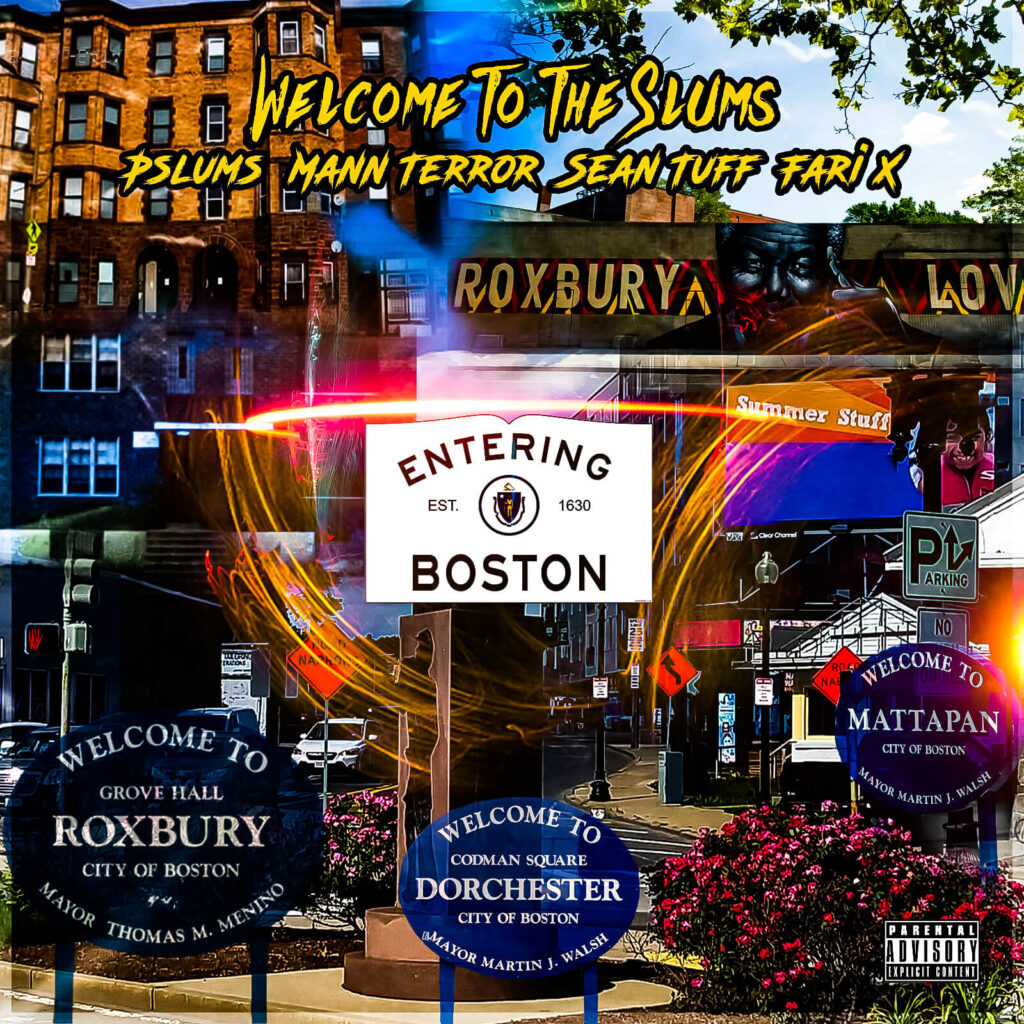 Even with such a massive project on the way, Fari X is doubling up on the hits with an album set to arrive in June 2023. Giving fans a taste of the energy in store for that project, she has teamed up with rap legend and Wise Guys member, Mann Terror along with Pslums, & Sean Tuff to release her album cut, "Welcome to The Slums." Fari X, Mann Terror, and Pslums each previously  collaborated with Mobb Deep, so their chemistry was already solidified, but combined with  Sean Tuff, they create a hip-hop quartet not to be messed with.
Each brought something unique. Sean Tuff slid through with the melodic Caribbean flavor blessing the hook while Pslums and Mann Terror left no room for doubt of their lyricism with bars and aggression that gave meaning to the song's title. With such heavyweight talent before her, Fari X had to finish clutch and she stood ten toes down going full kamikaze on the beat.
"Welcome to The Slums" will see the arrival of a music video by February 2023 as the album release draws nearer. With this new single, Fari X proves her versatility can switch from sexual to gangster, to any cadence she pleases. Support the new banger out now on all streaming platforms.
"Welcome to The Slums" by Fari X, Mann Terror, Pslums, & Sean Tuff: https://youtu.be/EacNqWHhpOU
Spotify: https://open.spotify.com/artist/5r6lzgCkOFId6KVIsdHnNv?si=gamBxFYAQD2louZgayd66Q&utm_source=copy-link
Website: http://iamfarix.com
About Post Author