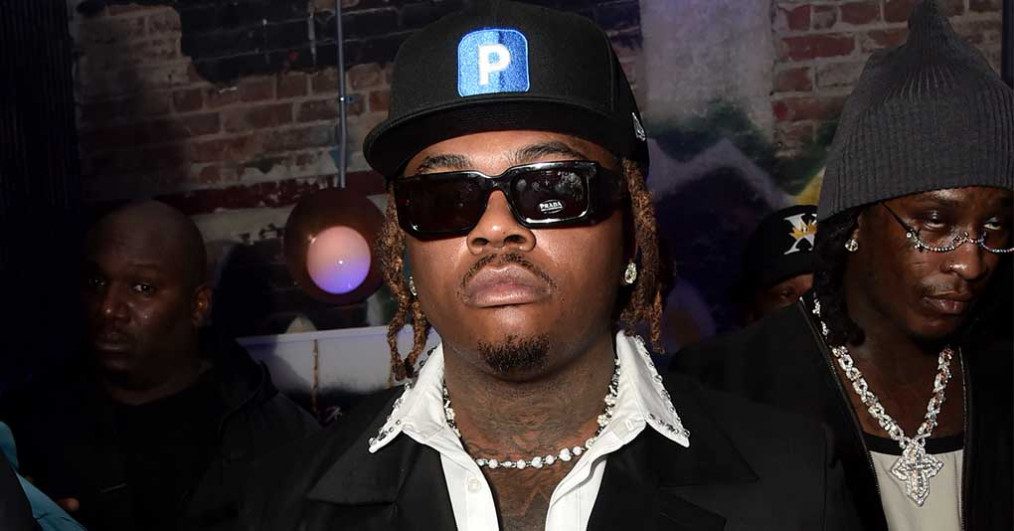 Gunna has been keeping a low profile lately, but he resurfaced in a new photo.
The pic finds Gunna posing alongside three men while standing in a kitchen. The 29-year-old Atlanta rapper appears to have lost weight since his release from jail last year, showing off his trimmer physique.
Fans reacted to his new look, with many complimenting Gunna. "Gunna looking healthy now tho," tweeted one person, while another added, "He look mad good."
Gunna was released from jail in December after taking a plea deal in the YSL RICO case. He entered a negotiated plea, known as an Alford plea, in which he pleaded guilty to a racketeering conspiracy charge. However, he continues to face accusations of snitching.
Just last month, he previewed a new song on which he addressed rumors surrounding his relationship with YSL. Gunna denied that he was cutting ties with Young Thug's label following claims that he was looking to exit his deal.
"Heard the rumors said I'm packing up and flying out / We ain't goin' nowhere / I'm staying here, gone fight it out," he raps on the melodic track. "I meant like f**k it / Let's just give these ni**as dark clouds / Been gone for months and I just keep on seein' these dark clouds."
Gunna is getting back to work. He reportedly has an album ready for release where he will be "discussing a bunch of sh*t," but he's waiting to see how things play out with Thug. Jury selection is still ongoing in the YSL trial, which is expected to begin later this year.
About Post Author