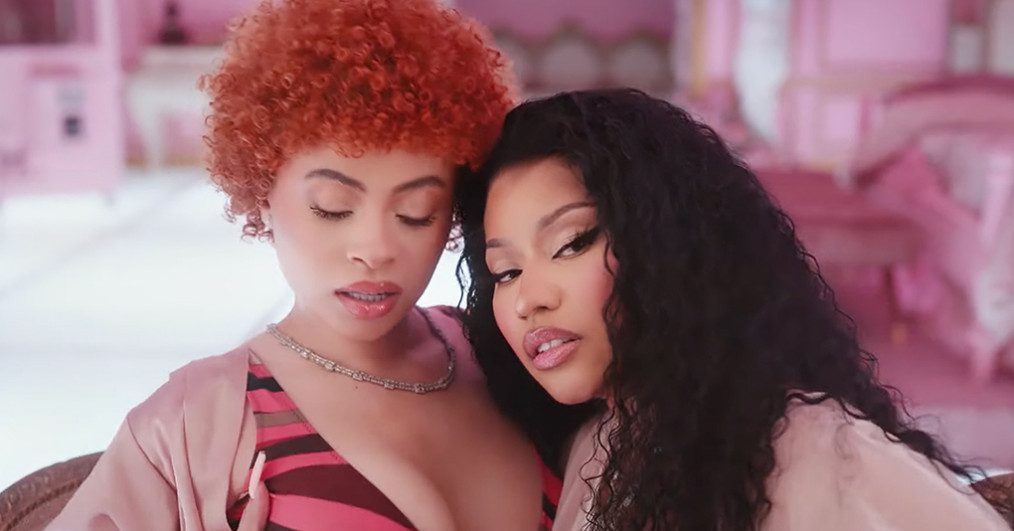 Ice Spice and Nicki Minaj surprised fans and dropped the highly-anticipated remix to "Princess Diana."
The queen of rap blesses the RiotUSA-produced track with her regal flow. "I be eating my spinach / They tried to clone my image / They burned their London bridges / None of dem bitches British," she raps.
She also gives the breakout Bronx rapper another co-sign. "She the princess, so f**k who you lames is / Of course, I be pushin' they buttons / I hold the control like the gamers."
Along with the song, the duo dropped a video which finds them in the bedroom of their pink palace, twerking on each other in lingerie before Nicki gives Ice a pat down.
Nicki previously sparked collaboration rumors when she posted Ice's DAZED magazine cover and crowned her "The People's Princess." The original version of "Princess Diana" can be found on Ice's 6-track EP Like..?
The song was released via a partnership between Nicki's new label Heavy On It and Ice's label at 10K Projects.
About Post Author