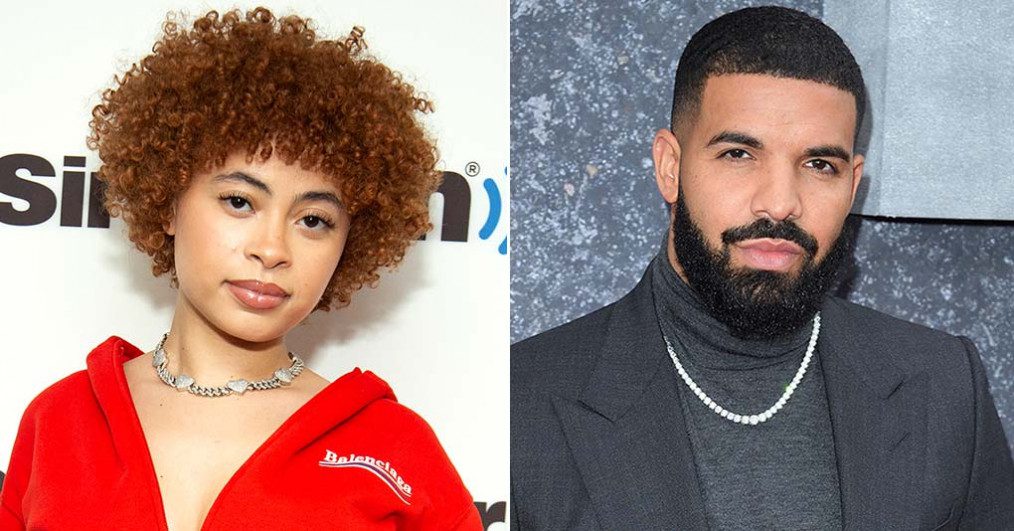 It's all love between Ice Spice and Drake.
Fresh off the release of her new EP, the "Munch" rapper was asked about her relationship with Drake after he unfollowed her and reportedly took shots at her on his joint album with 21 Savage, Her Loss.
"She a 10 tryna rap, it's good on mute," Drake raps on "BackOutsideBoyz."
Many fans speculated that the lyrics were a reference to Spice. Shortly after the song's release, she responded to the subliminal, tweeting, "at least ima 10 ?‍♀️?."
Back in August, Drake DM'd the rising star and flew her out on a private jet to OVO Fest in Toronto, but later unfollowed her on Instagram.
"He did [unfollow]. I don't know why though," she confirmed during her appearance on BET's Rap City 22. "It's OK though. It's all love."
Despite the friction, they remain on good terms. In an interview with The New York Times, the Bronx rapper addressed her rumored fallout with the 6 God.
"We're cool," said Spice, who attended Drake's Apollo show over the weekend. "We spoke after that a couple times and we're good. There's no beef."
On Friday, Ice Spice released her six-track debut EP Like..? featuring her breakout hit "Munch (Feelin' U)" and "Gangsta Boo" with Lil Tjay.
About Post Author