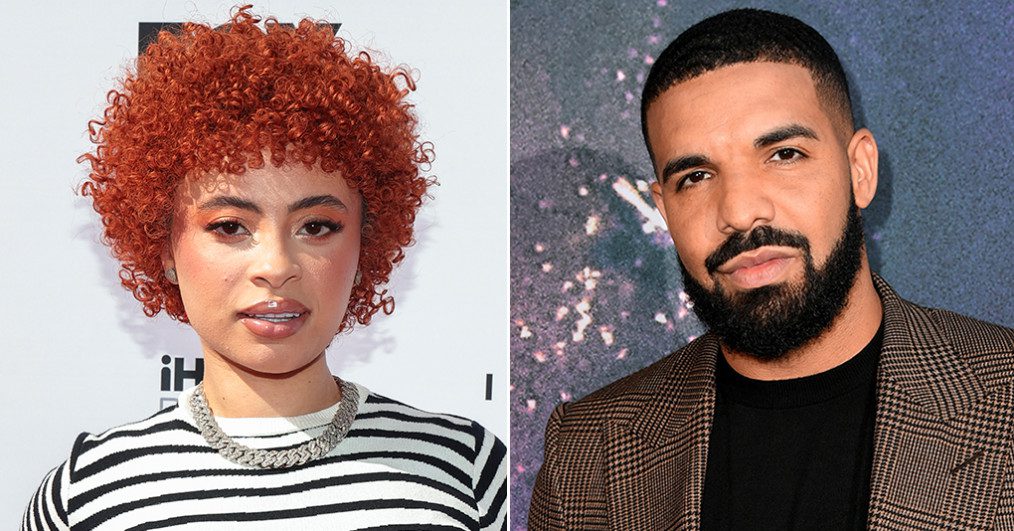 Ice Spice is receiving advice from the best of them.
Fresh off her collaboration with Nicki Minaj, the rising Bronx rapper opened up about the random piece of advice Drake gave her that she has carried with her.
"One thing he did say stuck with me, which is so funny and minuscule – he said that I shouldn't wear sunglasses," she told British Vogue. "I thought that was so funny and different. He said it hides you too much and makes you seem a little bougie, and people want to see your face."
But she doesn't need much advice as her career is taking off. "That was the career advice for when doing press or performing, but when it came to everything else, he pretty much said that I got it," she added. "He was just letting me know he really does see something in me. That was pretty much all the advice I needed."
The internet recently had some fun creating an AI cover of Drake rapping along to Ice Spice's hit "Munch (Feelin' U)," which even prompted a reaction from Drake.
Ice also received a co-sign from Drake's Young Money sister, Nicki Minaj, who joined the "People's Princess" on the remix to "Princess Diana."
During her Vogue interview, she also addressed the controversy over Drake's "BackOutsideBoyz" where he rapped about a "ten tryna rap." The internet speculated that the lyrics were about Ice, which she denies.
"Oh no! You know, it's so funny. We actually met up when I had dropped the project, and he was in town for a show. I asked him if that was about me, and he said it wasn't," she revealed. "He was just laughing, but he did appreciate how I went about it, you know? He did tell me who it was about, and it wasn't me."
However, she stopped short of saying who he was rapping about. "Girl. You know I'm not gonna air that out."
About Post Author