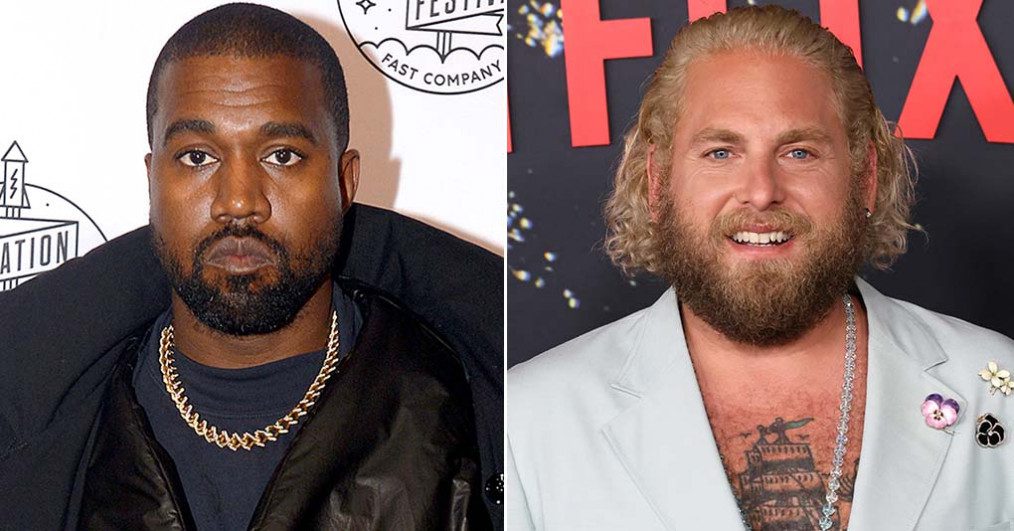 Kanye West is crediting Jonah Hill for changing his views on Jewish people.
The embattled rapper made his return to Instagram on late Friday where he revealed that he "likes Jewish people again" after watching Hill in the 2012 movie 21 Jump Street.
"Watching Jonah Hill in 21 Jump street made me like Jewish people again," Ye wrote alongside a poster for the film, which stars Hill and Channing Tatum as a pair of cops who go undercover at a local high school.
The movie appeared to have a profound effect on him. "No one should take anger against one or two individuals and transform that into hatred towards millions of innocent people," he told his 18 million followers.
"No Christian can be labeled antisemite knowing Jesus is Jew," added West. "Thank you Jonah Hill I love you."
https://www.instagram.com/p/CqM18q-ufLN/?ig_rid=699225b0-7020-4e14-a54e-fa7068afea47
This marked West's first Instagram post after months of silence. Last year, he said he wanted "death con 3 on Jewish people" and posted an image of a swastika combined with the Star of David. As a result, his social media accounts were locked and suspended. He made more anti-Semitic remarks during his appearance on Alex Jones' "Infowars" where he praised Hitler and said that Nazis did "good things."
"The funny thing is I actually can't be Anti Semitic because Black people are actually Jew also," Ye said at the time. "You guys have toyed with me and tried to black ball anyone whoever opposes your agenda."
Adidas ended its lucrative partnership with West in the wake of his hateful comments, a move that cost him his billionaire status. Others including Gap, Balenciaga, and CAA also cut ties with him.
About Post Author