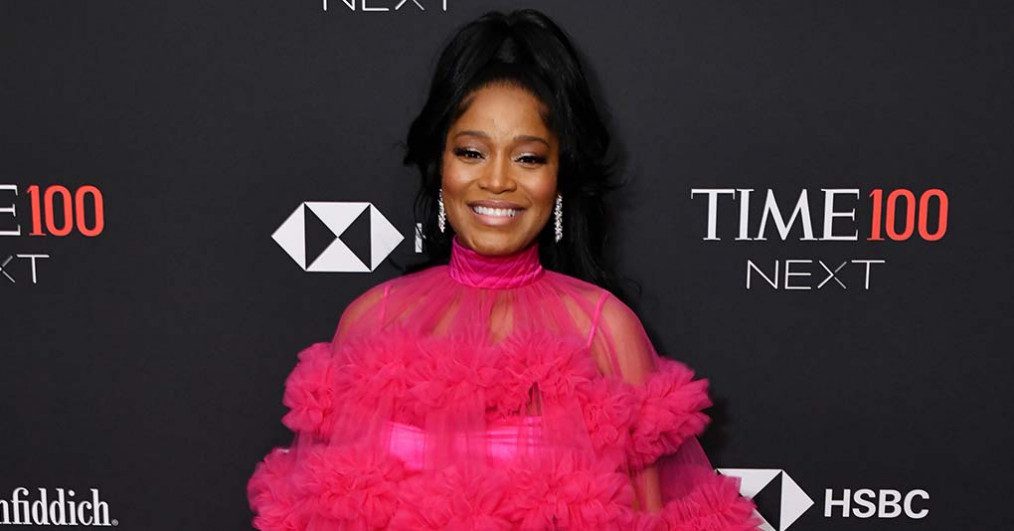 Keke Palmer is a mom!
The actress-singer has welcomed her first child, a baby boy named Leodis Andrellton Jackson, with boyfriend Darius Jackson.
Taking to Instagram just 48 hours after giving birth, the new mom shared the first photos of her adorable baby boy with the world.
"Hey Son!!!!" she captioned the slideshow. "Born during Black History Month, with a name to match ?! LEODIS ANDRELLTON JACKSON, welcome to the world baby Leo."
The Nope star reflected on when she and Darius first started dating. He made her playlists and "Someone" by El DeBarge was her favorite song. "We became each other's someone and made a someone, look at God!" she wrote.
https://www.instagram.com/p/CpLyeXgsON0/?utm_source=ig_embed&ig_rid=526999ff-7571-4ebe-867e-e1898636eae1
She also shared a video of her and Darius driving home with their son in the backseat while listening to "Someone," along with another video of them watching Internet personality Rolling Ray in the hospital.
"I'm not hiding the world from my son, I'm hiding my son from the world," said Keke before adding, "I'm just playing, my baby face is on this slide."
Keke revealed that she was expecting a baby while hosting "Saturday Night Live" in December.
"There's some rumors going around, people have been in my comments saying, 'Keke's having a baby, Keke's pregnant,' and I wanna set the record straight–I am!" she said before showing off her baby bump. "I gotta say, though, it is bad when people on the internet spread rumors about you y'all, but it's even worse when they're correct."
Keke and Darius, a fitness instructor, went Instagram official in August 2021. "We spend all this time together, and he really is my closest friend, so it just becomes a thing where I'm not gonna hide something that makes me happy," she said during her appearance on "Tamron Hall" last year.
About Post Author