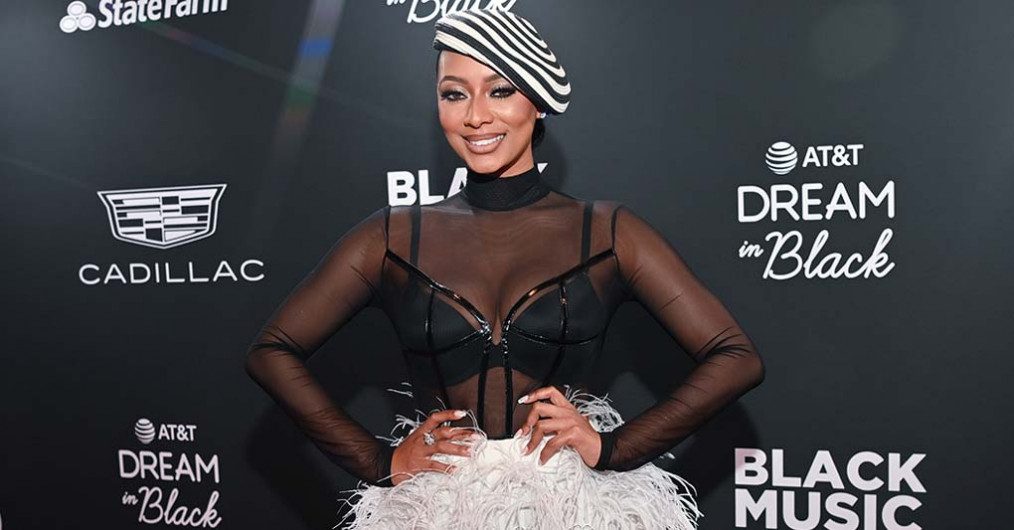 It's been over 12 years since Keri Hilson released an album, but the wait may soon be over.
The R&B singer revealed that her long-awaited third studio album is nearing a release. During her appearance on the "Behind the Mask" podcast, Keri said she was hopeful that it would drop this year.
"I hope," she said. "I can say that it answers questions, I can say that I'm proud of it. I can say that there were a couple of false starts–they were not all me."
The "false starts" include a press release that was sent to the media announcing that her new album would arrive in March 2016, but was later determined to be fake. She also said that her father's death in January 2020 caused a delay.
"But I feel like I'm closer now to being able [to release it]," she shared.
However, she still may want to go back to the studio. "I've been considering whether or not I want to freshen, liven it up a little bit. I've been inspired to write," she said. "I could create forever and never release it. That's what I've been doing for 10 years is creating and keeping it."
She described the album as a "revealing" look into her journey over the past decade. "I wouldn't say that I made it an obvious open letter to my fans. I'm not talking to my fans, but through the love story, through what you're hearing you'll understand me better, you'll understand the why."
The 40-year-old singer-songwriter released two albums, her 2009 debut In a Perfect World… and 2010's No Boys Allowed, but has been quiet since then.
"My truth is, I'd love nothing more than to release this incredible music I've been 'sitting on,' and I've been trying for years for that to occur," she told fans in 2019. "There have been so many blockages I have constantly fought myself to not directly speak about…wisdom. I've lost some pivotal characters in the process of stepping away for my wellbeing…though I was prepared for the possibility that some wouldn't understand or lose faith in me as an artist while I dealt w/ the trials of my life, it still hurts."
In a 2017 interview with "The Real," she announced that her third album would be titled L.I.A.R., an acronym for Love Is a Religion. "There are so many similarities between religion and love," she explained. "If we believe this will work, then we will do what it takes and we will be obedient. We'll do what it takes to make it work. It's religious. You gotta be that committed to making love work."
It appears that 2023 will finally be the year Miss Keri returns. "I think this is the year though, I do," she said.
About Post Author