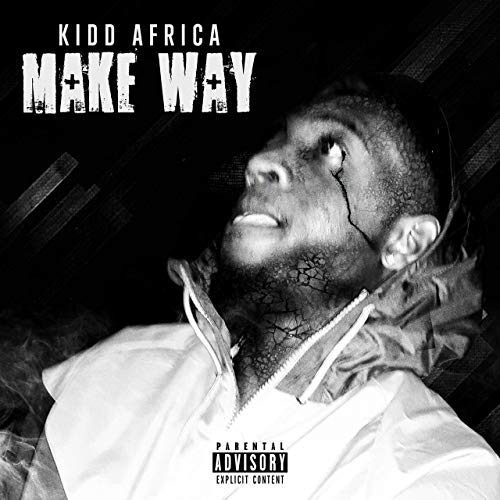 When you find a passion
for something you truly desire, there isn't an obstacle in the world that can
stand in your way. When that hunger takes over, you're forced to succumb to it,
feeding the animal within.
Originally from the heart of Ghana, Kidd Africa always had a strong passion for music, especially Hip-Hop. It ran through his veins like wildfire until the day he decided to share his own story with the world. Drawing inspiration from Eminem, Jadakiss, Nas, and other legends in the game, he became determined to be heard at any cost.
The "Make Way" EP, released earlier this year, was the perfect warm-up exercise for the marathon up ahead. Sharing the same name, the lead single managed to accumulate close to 22,000 plays without any serious promotion backing it. Songs like "Cheat Code" and "Fun and Games" highlighted his consistent delivery, witty wordplay, and lyrical ability. Looking to establish and solidify a name for himself, it's clear that grind season for the kid is now underway.
Kidd Africa doesn't
seem to be showing any signs of slowing down in the future. Visuals for the EP
and new music are already in the works. The "Make Way" EP is
currently available on most major music streaming platforms, Soundcloud, and
Youtube. Be sure to follow him on social media for more music-related news.
Links:
Spotify
Soundcloud
Instagram
About Post Author