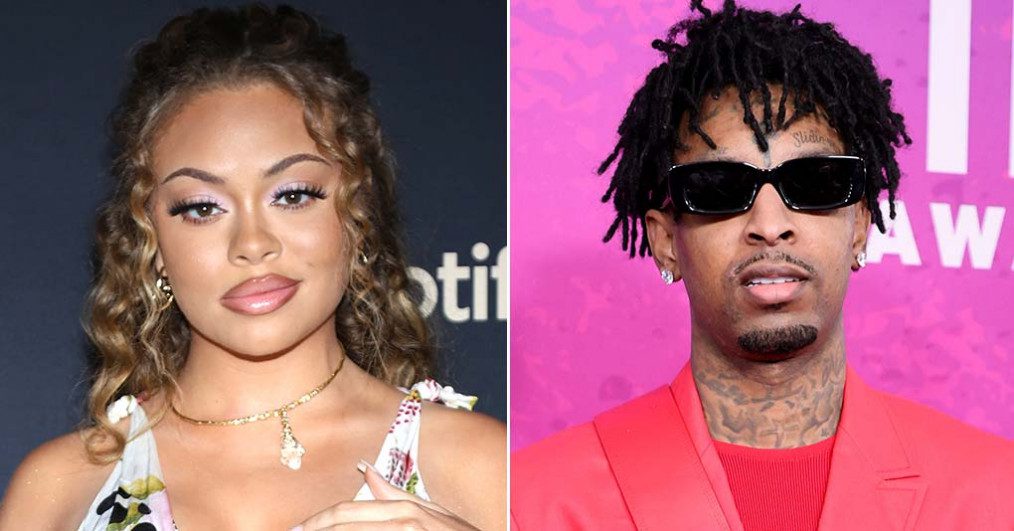 Latto may have just confirmed her relationship with 21 Savage.
After years of dating rumors, a new tattoo appears to reveal that the rappers may be more than just friends. Latto was seen sporting some new ink behind her right ear that spells out "Sheyaa," which is Savage's real name, Sheyaa Bin Abraham-Joseph.
While they've yet to confirm their rumored romance, there have been hints in the past. The two, who collaborated on Latto's 2021 single "Wheelie," reportedly vacationed together in Puerto Rico to celebrate her 22nd birthday in January 2021. Fans noticed similarities in the photos they posted from their trip on social media, but Savage attempted to dead the rumors by tagging his location as Miami.
Latto has also denied the rumors, but she alluded to her mystery man in a recent interview, saying that her supports her financially. "I don't pay no bills," she said.
The two have tried to keep their alleged romance on the down low. During a Clubhouse chat last year, 21 denied that he had a "celebrity girlfriend."
"I don't do all the antics and shit. I don't got a celebrity girlfriend, I'm not finna be out everywhere. I'm not dropping music every other week," he said.
While Latto's love life continues to be a hot topic, she is set to appear at Sunday's Grammys, where she in nominated for two awards including Best New Artist.
About Post Author