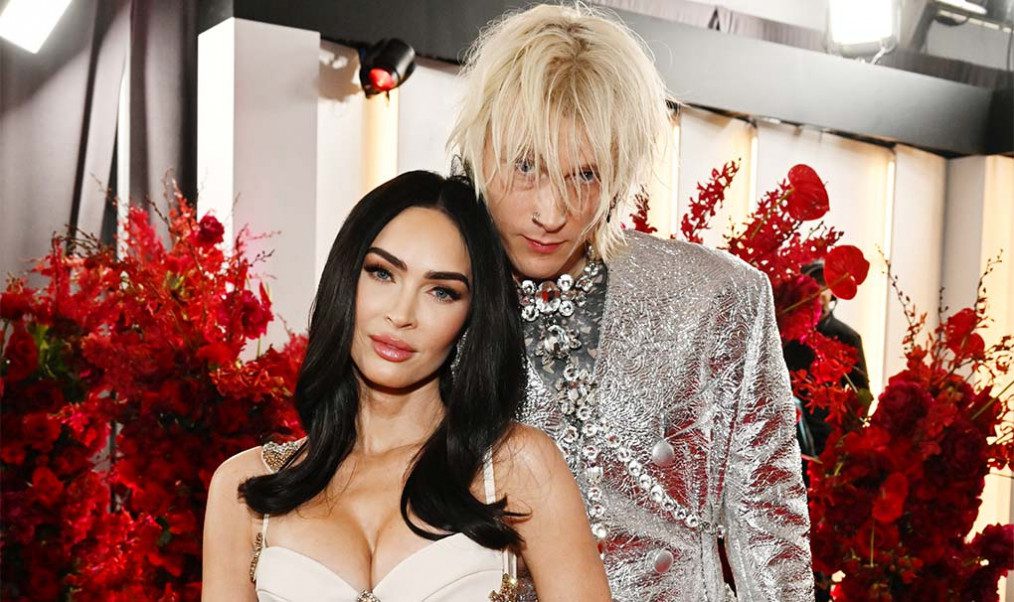 Machine Gun Kelly and Megan Fox's romance may be over.
The actress is sparking rumors that she and her fiancé broke up after she deleted all photos of him from Instagram. She also unfollowed the rapper-turned-rocker and currently only follows three people–Harry Styles, Timothée Chalamet, and Eminem, who MGK famously feuded with.
Fox seemed to allude to trouble in their relationship by quoting lyrics from Beyoncé's "Pray You Catch Me" off her 2016 Lemonade album, which was inspired by JAY-Z's infidelity.
"You can taste the dishonesty it's all over your breath," Fox captioned her Instagram slideshow, which features selfies and cryptically ends with a video of a burning envelope.
One fan suggested that MGK hooked up with his guitarist Sophie Lloyd. "He probably got with Sophie," commented the person, to which Megan responded, "Maybe I got with Sophie."
It was seemingly all good on Friday night when they were spotted together at Drake's party during Super Bowl weekend in Phoenix. The two were photographed walking and holding hands, but she did not attend Saturday's Sports Illustrated party, which MGK headlined.
She also supported MGK when he attended last weekend's Grammys, where he was nominated for Best Rock Album. After he lost to Ozzy Osbourne, she posted a tribute to him, which has also been deleted.
MGK stills follows Fox and has not deleted photos of her from his page.
Their rumored breakup comes a little over a year after their engagement. MGK proposed to the Transformers star in January 2022 and she appeared in his music video for "Bloody Valentine."
The two met while filming the movie Midnight in the Switchgrass in Puerto Rico in early 2020.
"I knew right away that he was what I call a twin flame," Fox told the "Give Them Lala … With Randall" podcast, while Kelly said he would wait outside his trailer to "catch one glimpse of eye contact" with his co-star.
About Post Author