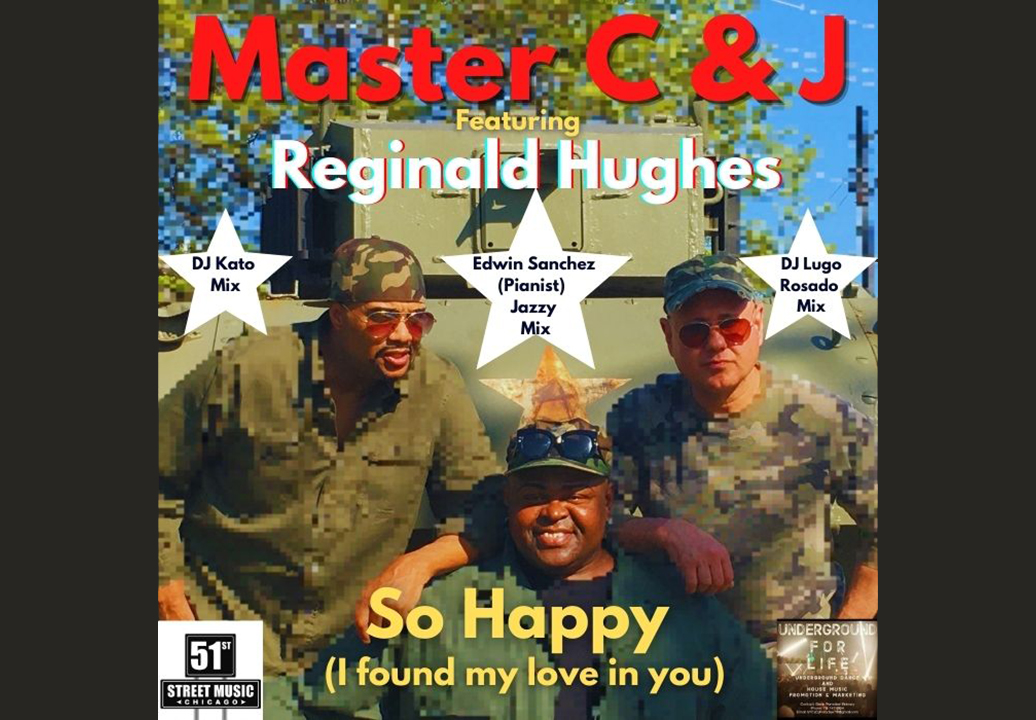 Master C & J has been bringing different cultures together through the creation of timeless music, continuing to break barriers on the sound of House Music.
Master C & J wasn't always known by that now renowned name. Their first inception was under the band-name, Quest which planted its roots in Chicago. After the release of their first song "Mind Games" it was evident that they had found something the world craved. As their notoriety rose as the Chicago leaders of House Music, they transitioned to the famous group Master C & J with Carl Bias, Edward Crosby, Lugo Rosado, Jessie Jones, and vocalist/songwriter, Liz Torres and were credited for many firsts, one being the first diverse House Music band of Black, White and Latino musicians, vocalists, and DJs to tour worldwide.
Each member comes with their unique talent that gives Master C & J their distinct sound. Jessie Jones has a deep history in the music industry. Being the music buyer at Loop Records in downtown Chicago, he broke numerous records into the world and supplied fans with the best House Music had to offer. Jessie would level up his music landscape with the launch of record labels, State Street Records and Streetside Records.
Puerto Rican DJ, Lugo Rosado found his upbringing in Humboldt Park/Logan Square, Chicago. His legacy is inked as one of the Latino DJ pioneers of Chicago House Music. This was inevitable due to his cultural blend of music from the rhythms of his Puerto Rican music to his passion for Chicago House Music. He became a DJ that made a name for himself merging Salsa, Samba, Reggaeton and hip hop into an infectious sound to the ear. Lugo went from spinning in basement clubs alongside legendary acts like Frankie Knuckles, Larry Heard, Kenny Jammin' Jason, Farley "Jackmaster" Funk, and Steve "Silk" Hurley, to changing the landscape of Chicago House Music.
YouTube: https://www.youtube.com/channel/UCFKNPHuqIAb-maWa9BCPGag
About Post Author