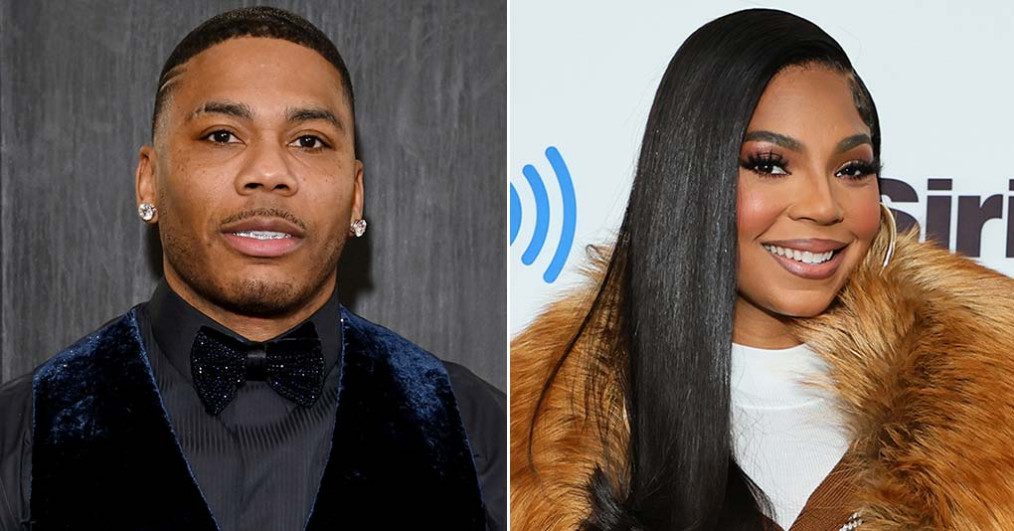 It's on again.
After reuniting on stage for an intimate performance last year, Nelly and Ashanti are once again sparking romance rumors after they were seen wearing the same chain.
Fans noticed Ashanti rocking an iced-out Cuban link around her neck, the same one Nelly has been wearing during recent appearances including the Grammys. They shared a side-by-side photo that only led to more speculation about their relationship status.
https://www.instagram.com/reel/CoshWgXsc_0/?utm_source=ig_embed&ig_rid=bed447c8-ae02-4886-a8c0-15d65de886a5
"They not slick," commented one fan, while others were excited about their potential reconciliation. "I'm so here for this!!!"
This is the latest show of PDA between the former couple, who dated in the early aughts. During a concert in Arizona in December, the two were seen grinding against one another while performing their 2008 collaboration "Body On Me."
Ashanti was asked about her relationship with Nelly during her appearance on Bravo's "Watch What Happens Live" last year.
"We're in a better place 'cause before it was like…" she said while making a punching motion. "But you know, we're cool now. We had some conversations, you know, so it was cool."
The two originally dated after meeting at a Grammy press conference in 2003 and broke up a decade later.
Ashanti was well aware that fans want to see them back together. "I saw a lot of comments," she said. "My reaction was wow. It was a lot of comments and a lot of people wanting that."
About Post Author