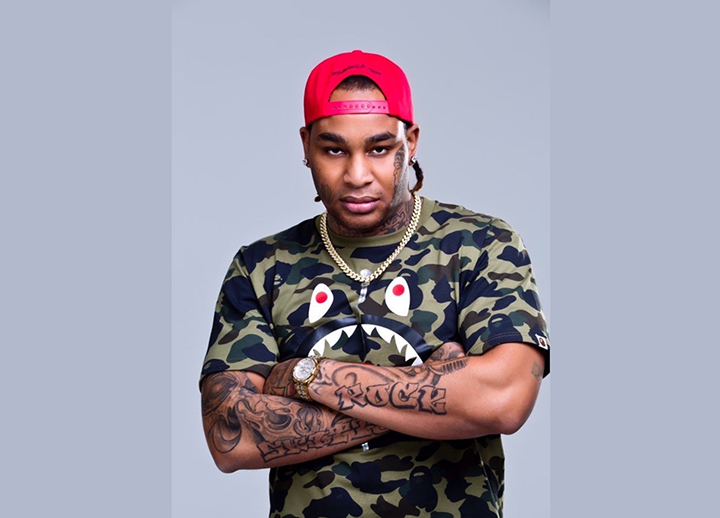 Coming off the level up from his dedication to the grind, IceWata Rock is wasting no time dropping new music for fans to enjoy.
Lance Smith is known from his hometown of Inglewood, CA as the music producer and dope rapper, IceWata Rock. Coming up around influences of the street life, he experienced his share of things that came with that upbringing. As he became older, he would utilize the lessons taught to him in the streets and combine it with his passion for music. At first, he adopted the stage name SRock1500, but that would change as his name gained notoriety.
After Slim400 connected to the rapper's music, he signed him to his record label, IceWata Records. It was then that SRock1500 made the transition to the name IceWata Rock as he continued to mold and elevate his growing career. Soon after inking his deal, he would waste no time in keeping the flow of quality music coming. He has since dropped 3 new singles, "Nothing But Bloods" featuring Slim 400, "Off The Porch" featuring Slim400 and Desert Baby, and the self-produced track "Pray For Me" featuring Jdiggs. Each of the 3 bangers can be found on all streaming platforms and have been released with accompanying music videos across YouTube and Vevo.
Follow the new IceWata Records artist and stream his new singles while he works on more projects to continue his 2021 takeover.
"Nothing But Bloods": https://youtu.be/mPEGWsPjyU4
"Pray For Me": https://youtu.be/J6JBfhY0jGw
"Off The Porch": https://youtu.be/SyjAMPzsBxE
Instagram: https://instagram.com/icewatarock?utm_medium=copy_link
Apple Music: https://music.apple.com/us/album/nothing-but-bloods-feat-sd-munchie-b-icewata-rock-keda-ru/1548044960?i=1548045233
About Post Author