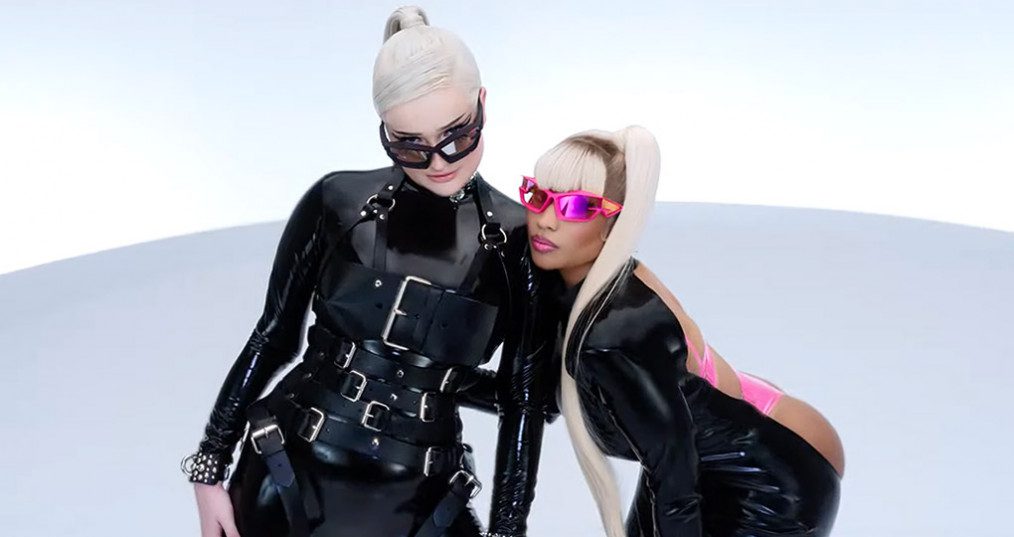 It's Barbie and Kim Petras.
Fresh off the release of "Alone," Nicki Minaj and Kim Petras bring their collaboration to life in the video.
In the stylish clip, they appeal to a man's ultimate fantasies while pulling inspiration from club classics including Eric Prydz's "Call on Me," Alex Gaudino's "Destination Calabria," and Fedde Le Grand's "Put Your Hands Up For Detroit."
The "Red Ruby" rapper dons sexy looks including a red ponytail and patent leather shirt and tie while joining her blonde co-star.
"Alone," which samples Alice Deejay's '90s euro-dance hit "Better Off Alone," debuted at No. 55 on the Billboard Hot 100. It marks Nicki's 129th entry on the Hot 100 and Kim's second.
The collaboration was a dream come true for Kim. "You're an inspiration to me," she told Nicki on Queen Radio. "There were many times when I was about to give up and I would listen to your music and it would inspire me and it always inspires me. You are just the dopest and I feel like I'm a Barb for life."
About Post Author