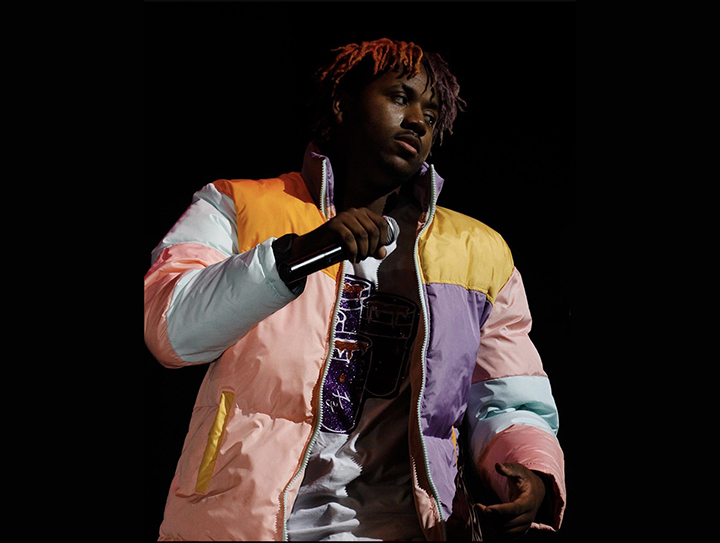 Freddy4x's music immerses you in songs that make you feel like you're living life through his experiences.
Born and raised in Detroit Michigan, Khalil Robinson had his eyes set on the music industry from the young age of 15. Picking up a pen and dabbling in the art of wordplay and melodies, he quickly understood that with his talent, his future as an artist holds potential to leave some of music's greatest work in his legacy. From the onset, his worth as a musician shone through his craft, and that only became more defined with the passing of time.
Soon, he would adopt the name Freddy4x and began gaining more buzz in the city and throughout the US. His talent captured the attention of his growing fanbase with electrifying music that connected with audiences from different walks of life. His style of rap was unique, refreshing, a vibe that just felt like it was created by an artist who understood the worth of being original and authentic. Those qualities placed him on stages with mainstream acts, opening up for the likes of platinum-selling artist YK Osiris and Detroit legends Snap Dogg and Damedot. Freddy4x continued to progress at an impressive rate, being enlisted to perform at major events inclusive of Detroit's Motor City music festival. With his fame and popularity expanding into international recognition, Freddy4x isn't forgetting where it all started. Partnering with other Detroit artists Kash Doll and Icewear Vezzo, he gave back to the city for thanksgiving.
With his latest single, "Grand Theft Auto 6," he uses his passion for the game as inspiration for the track and music video with visuals of gameplay as he performs the new hit. Freddy4x is up next and continually pushing the versatility of his craft. He's multifaceted – an avid boxer, dancer, and artist who produces and records his own music. Detroit has another future goat on their roster.
About Post Author