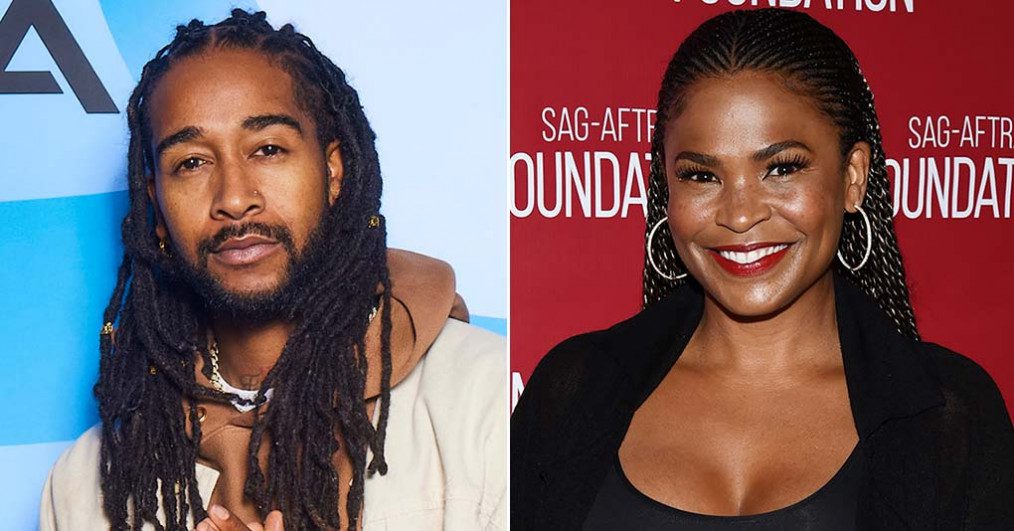 Omarion is not ruling out a future romance with Nia Long.
Last week, the singer and actress sparked dating rumors after they were seen showing PDA on the red carpet at the premiere of You People. In the clip, which Omarion posted on Twitter, Long is seen affectionately holding Omarion's hand.
Omarion, who is 14 years younger than Long, captioned it with the blushing face emoji.
However, after the video went viral, Nia shut down the speculation. "Everybody simmer down… I'm single AF," she commented on The Shade Room.
When asked about the rumors this week, Omarion confirmed that they're not dating and this was his first time meeting Long.
"I just met her for the first time on the red carpet," said Omarion, who is currently single.
https://www.instagram.com/p/Cnz5xdGh7AM/?utm_source=ig_embed&ig_rid=dff56cd4-2cea-477a-b6a8-f2fb7a385bf9
The cameraman asked if this was his way of "putting the fire out," to which Omarion responded, "Well, I wouldn't say that."
When asked if there was a chance of a future romance, Omarion left the door open. "You never know," he said, adding that he has "nothing but respect for the queen" and that there was a "big Scorpio vibe going on."
Long is also single after recently splitting with her longtime boyfriend Ime Udoka. The couple, who shares a 10-year-old son, ended their 13-year romance after the former Boston Celtics head coach allegedly had an affair with a female co-worker.
Omarion previously dated Apryl Jones before their breakup in 2016. They share two children-daughter A'mei, 6, and son Megaa, 8.
About Post Author