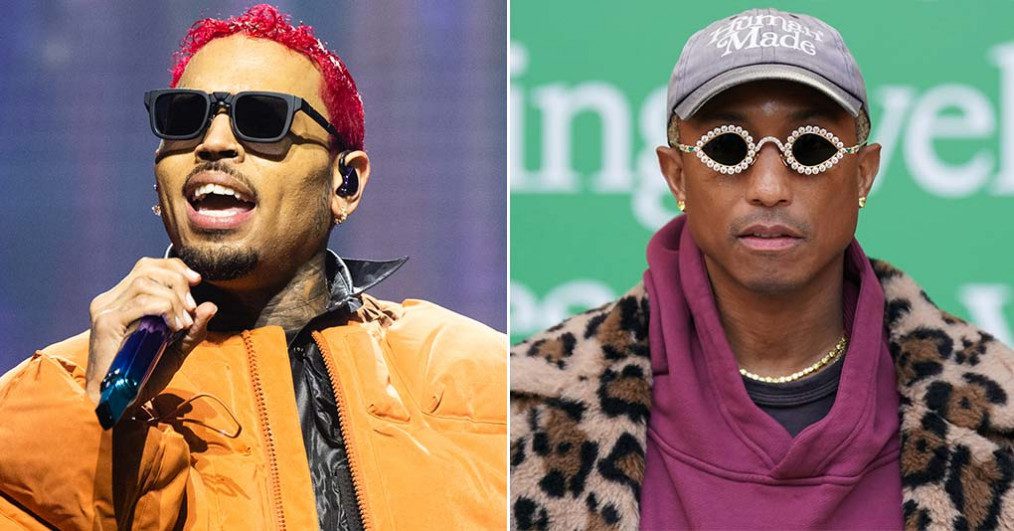 Pharrell brought his Phriends to Virginia for his Something in the Water festival.
Following performances from Lil Wayne, Latto, and Kaytranada, The Neptunes icon closed out Saturday's extravaganza in his hometown of Virginia Beach with a star-studded set featuring special guests including Diddy, Busta Rhymes, A$AP Rocky, De La Soul, and Chris Brown.
Breezy was the last guest to hit the stage, opening with his hit "Loyal." The "country boy from Tappahannock" took it back to 2011 with "Look at Me Now," complete with a cameo from Busta, before closing with his most recent hit, "Under the Influence."
Before leaving the stage, Pharrell made sure to give Breezy his flowers.
"Make some noise for Virginia's own, Chris Brown," he told the crowd. "Little bro, there's only one you. And we're gonna give this man his flowers once again. Make some noise for Virginia's own, the dancing-ist, singing-ist, craziest video-making-singing dude in R&B and pop music until now—make some noise for our brother Chris Brown."
Earlier in the evening, Pharrell welcomed Phriends including Diddy, who performed "Pass the Courvoisier Ciroc" with Busta. M.I.A. reemerged for "Bad Girls" and "Paper Planes," while A$AP Rocky had the crowd rocking to his Pharrell-produced song "Roddy Piper."
About Post Author