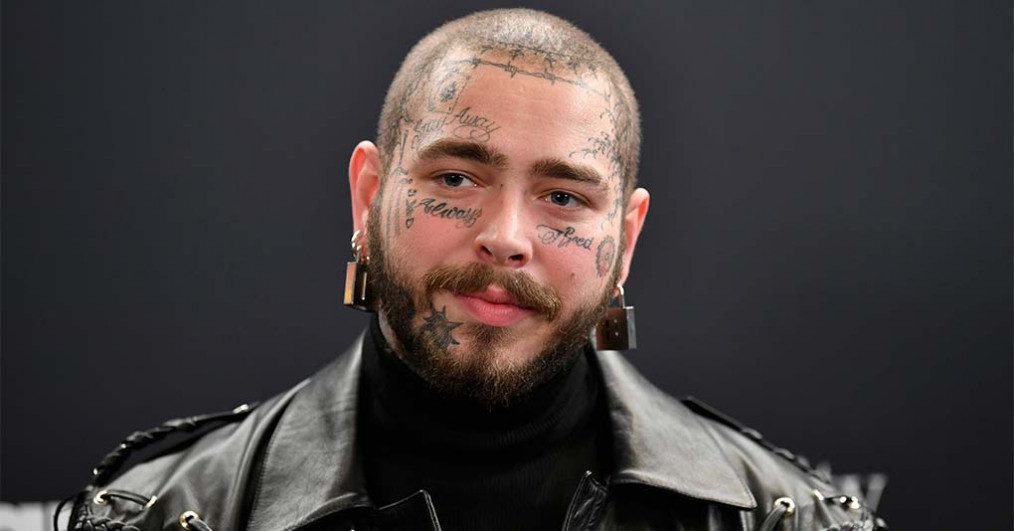 Even Post Malone gets turned away at the door.
The "Circles" superstar was denied entry to a hotel in Perth, Australia, because of his face and neck tattoos. According to Rolling Stone, he attempted to enter the rooftop bar at the QT hotel on Sunday night, but was turned away by security for violating the venue's strict dress code, which prohibits "face, neck, and offensive tattoos."
"They turned me away for my tattoos," Post told The West Australian. "I've never really experienced anything like that."
In a statement to Daily Mail Australia on Monday, QT Hotels issued an apology.
"At QT, we aim to welcome everyone and celebrate the uniqueness of each individual. QT has been recognized for this for many years," the statement read. "However, on Saturday night, our third-party security did not exercise the appropriate discretion, and we take full responsibility for this. We sincerely apologize to the individuals affected."
But Post didn't let the incident spoil his night. He ended up at another nearby rooftop bar where he reportedly bought drinks for fans.
https://www.instagram.com/p/CjQDVlXOUyP/?utm_source=ig_embed&ig_rid=719acadb-7b16-43e6-8fe6-7140a6cdbc8d
Post was in Australia for his six-date stadium tour with Red Hot Chili Peppers, which wrapped Sunday. The shows followed last year's "Twelve Carat Tour" with Roddy Ricch.
Post is known for his extensive tattoo collection. He has around a dozen on his face, including "Always Tired' under his eyes, barbed wire across his hairline, and a forehead tattoo featuring his daughter's initials, DDP.
While performing on tour, Post alarmed fans with his slim appearance, leading to speculation that he was battling illness or addiction. However, sources tell TMZ that he is healthy and the weight loss is due to him exercising and adhering to a strict diet.
About Post Author