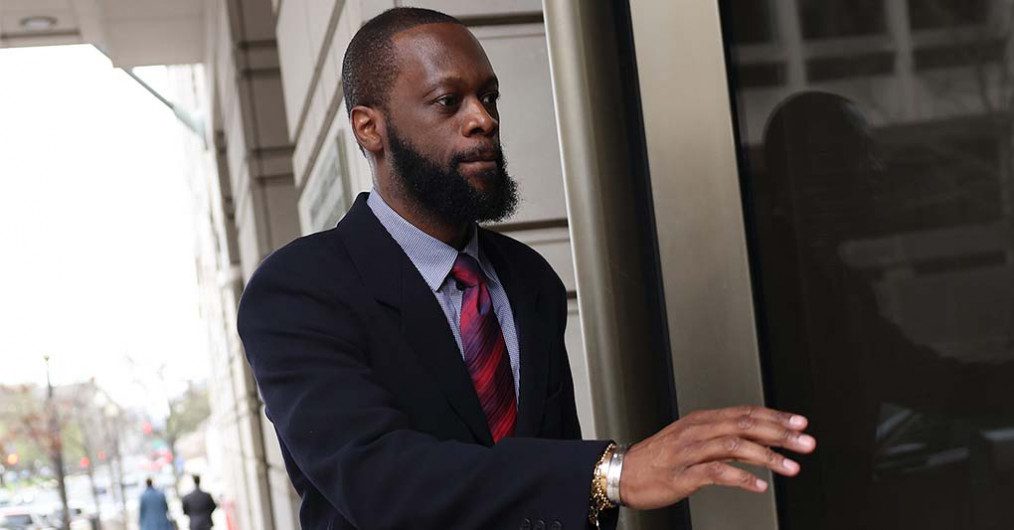 Pras has been found guilty of conspiring against the U.S. government as part of a multimillion-dollar foreign-influence scheme.
After a month-long trial, a jury convicted the former Fugees rapper on all 10 criminal counts, including conspiracy to defraud the U.S., witness tampering, and not registering his lobbying work on behalf of a foreign national.
Prakazrel "Pras" Michel was accused of funneling more than $20 million from now-fugitive Malaysian financer Low Taek Jho, also known as Jho Low, some of which was given to donors to support Barack Obama's 2012 re-election campaign, and later to illegally lobby the Trump administration.
"Mr. Michel is at the center of the conspiracy, he's the core, he's the linchpin," prosecutor Sean Mulryne told the jury during closing arguments, according to The Wall Street Journal.
Jho Low is the alleged mastermind behind a scheme to steal more than $4.5 billion from a Malaysian investment fund known as 1MDB.
Pras, who first met Low at a Manhattan nightclub in 2006, testified that he was paid $20 million in 2012 in order to secure a photo-op with Obama. Prosecutors alleged that Pras funneled over $800,000 of that money to Obama's campaign through a number of straw donors.
Pras claimed that he never used the money at Low's direction and saw it as his money which he could spend however he wanted. He blames his decision to participate in the schemes on bad advice from a hired attorney, a "stupid" idea that he regrets.
A lawyer for Pras said the Grammy-winning rapper is "extremely disappointed" in Wednesday's verdict and plans to appeal. "This is not over," said David Kenner. "I remain very, very confident we will ultimately prevail."
During the trial, prosecutors also called upon Leonardo DiCaprio to testify about his business relationship with Low, who helped fund his 2013 film The Wolf of Wall Street.
Pras is facing up to 20 years in prison. Low remains an international fugitive.
About Post Author