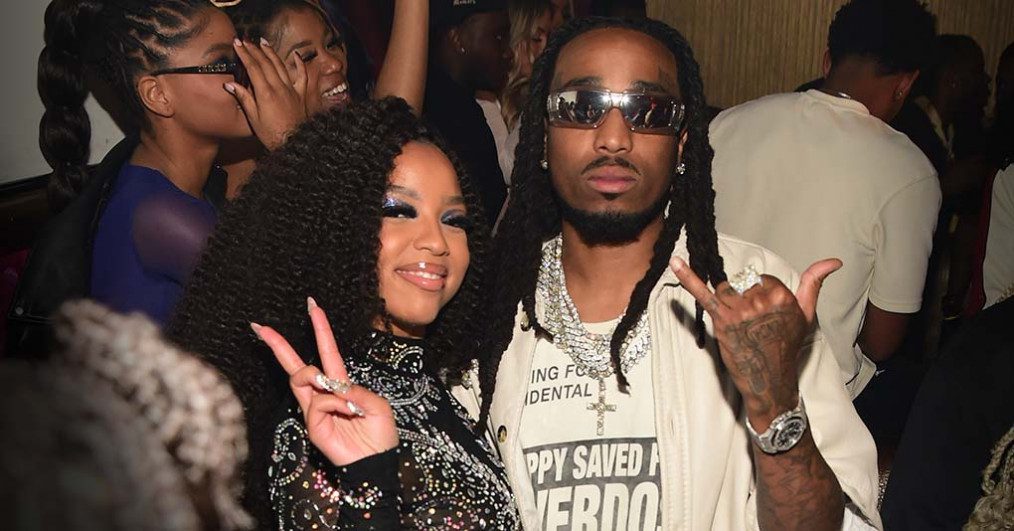 Quavo and Chloe Bailey may be taking their romance off screen.
The Praise This co-stars are fueling dating rumors once again after they were spotted grabbing lunch together. In a photo that circulated online last week, the two are seen sitting across from each other while enjoying a meal. While it's unclear if their date was romantic, some fans took it as a sign that their relationship is heating up.
Adding to the speculation, Quavo showed up to support Chloe at an after-party following her "In Pieces" tour stop in Atlanta.
However, the two may just be friends. They can both be seen in Peacock's church musical Praise This.
During her recent appearance on "Latto's 777 Radio," Chloe brushed off the dating rumors.
"They was saying that y'all was hanging out outside the movie," said Latto to which Chloe responded, "I don't know where that came from. Hello?"
Chloe went on to call Quavo a "really nice guy" and complimented his hair. "I like his locks. I like his locks. Yeah, they're nice," she said.
The two recently sat down for an episode of Complex's "GOAT Talk" where they shared their "GOAT dating advice."
"Don't trust these hoes," said Quavo before laughing, "I'm just playing."
A shocked Chloe responded, "What? You talking about yourself."
About Post Author