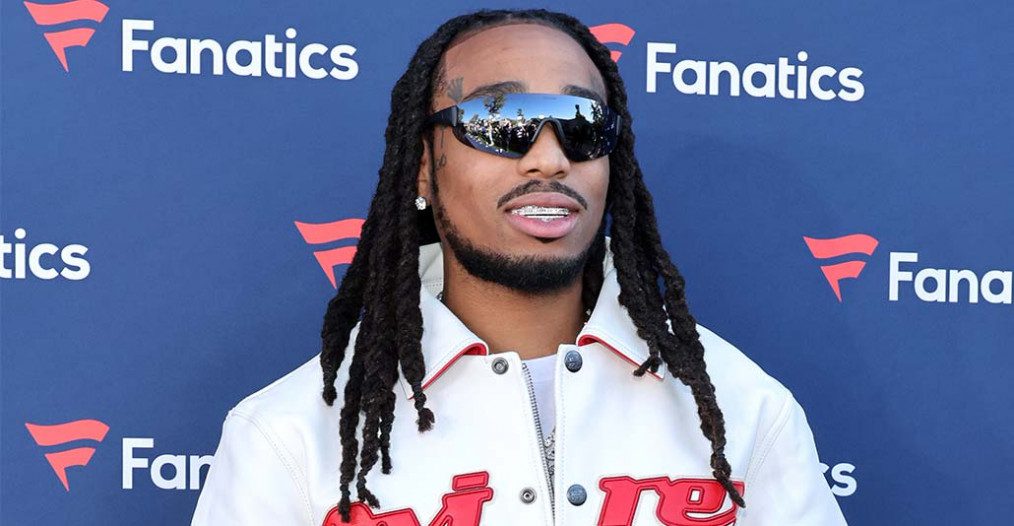 Long live the rocket.
Quavo is keeping Takeoff's memory alive. Taking to Twitter, he announced that his second solo album will be titled Rocket Power.
"#RocketPower🚀 All My Emotions In This Album No Interviews ♾🔒," tweeted Quavo.
The rocket mantra has often been associated with Takeoff, whose 2018 solo debut album was titled The Last Rocket.
Quavo has yet to reveal a release date for his new album. Last month, he released the first single "Honey Bun." Prior to that, he paid tribute to Takeoff with a pair of tracks including "Greatness" and "Without You," which he performed at the Grammys.
Quavo continues to rep his late nephew, who was fatally shot outside a Houston bowling alley in November. He's been using the hashtag #ForTake as he gears up for his next solo album, his first since 2018's Quavo Huncho. In October, he and Takeoff released their joint album Only Built for Infinity Links.
Quavo has kept a low profile in the wake of Takeoff's death, but he did recently step out to the premiere of Praise This. He stars alongside Chloe Bailey in the Peacock film.
https://www.instagram.com/p/CqolYyPMSox/?ig_rid=4cdee8b5-8e07-4ee5-aba1-36489edd2188
About Post Author