Jessica Pabón-Colón, an assistant
professor at the State University of New York at New Paltz, does not
want the events of last week to fade from memory. As a hip-hop scholar
and a woman of color, and as an employee at the university, she feels
that Gerald Benjamin's comments last Tuesday are indicative of the
academy's lasting problems with the genre.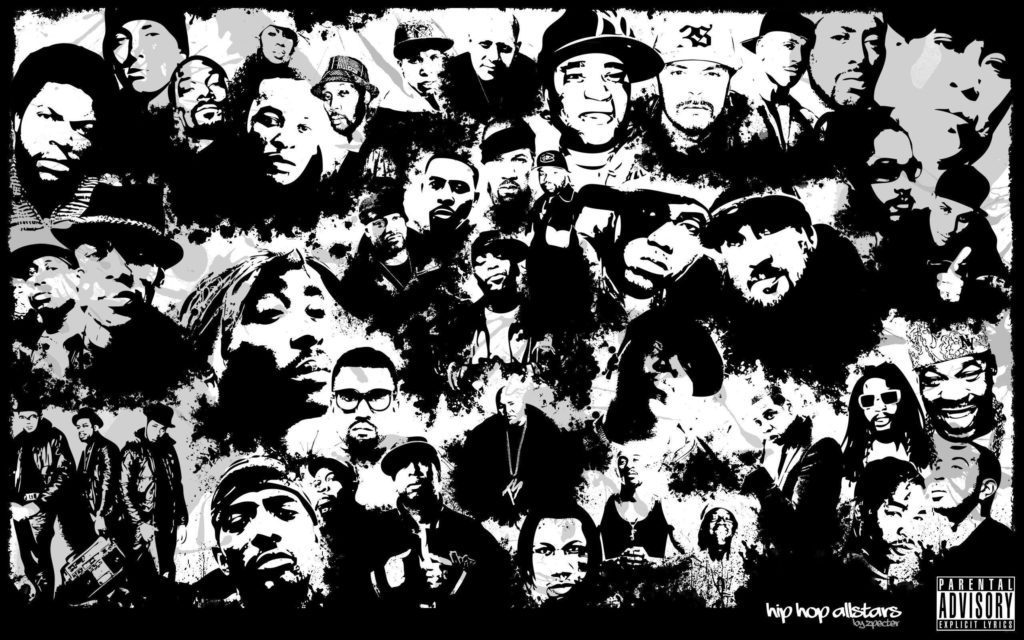 When asked about the short-lived rap career of Antonio Delgado, the
Democratic congressional candidate for New York's 19th district,
Benjamin said rap was not "real music" and did not represent the values of rural New York.
Benjamin, who is director of the Benjamin Center for Public Policy Initiatives at SUNY New Paltz, told The New York Times, "People like us, people in rural New York, we are not people who respond to this part of American culture."
SUNY
New Paltz quickly denounced Benjamin's comments, but his remarks pose
questions that many scholars have asked for decades: Does rap music, and
hip-hop culture in general, have a place in American scholarship?
For many academics, the answer is obvious: Hip-hop is an important field of study, but proving its value can be tricky.
When Pabón-Colón first saw the Times
article about Delgado on social media, she said she did not want to
read it — she doesn't work at the Benjamin Center, and she doesn't know
Benjamin personally. But she soon felt obligated to read and respond.
Last
year Pabón-Colón was on the campus's Diversity and Inclusion Council,
and she is director of an LGBTQ group there. She also recently published
a book about women in hip-hop. As a scholar and leader in the
institution's diversity efforts, she said, she couldn't just stand by.
Pabón-Colón
quickly began compiling resources to rebut the claim that "rap isn't
real music," and sent the information in an email to the entire faculty
and staff of SUNY New Paltz. The email included a reading list of hip-hop research
that Pabón-Colón uses for her "Gender and Sexuality in Hip-Hop" course,
and a link to a Wikipedia page about hip-hop in academe.
Advertisement
"If people actually did take the opportunity to actually read
hip-hop-studies scholarship," Pabón-Colón said, they would see that
"hip-hop is one of the most prominent spaces where people of color,
marginalized people, are able to actually have a voice that's heard on
racial inequity."
'Us vs. Them'
A lot of the criticisms of
modern rap music — like its references to violence and misogyny — are
valid, said Erik Nielson, an associate professor at the University of
Richmond and scholar of black art who studies the intersection between
rap music and the law. But the fact remains, he said. Rap is art.
He
said rap is "targeted" by the criminal-justice system because no other
art form is being used as evidence in criminal prosecutions. "Nobody
believes that Johnny Cash shot a man in Reno just to watch him die," he
said, quoting lyrics from the country song "Folsom Prison Blues."
It's
evidence of a cultural divide, Nielson said, an "us versus them"
mentality that has defined race relations in American politics. He said
the division is what makes Benjamin's comments so disturbing, coming
from someone in academe.
"In academia, we're supposed to be inclusive," said Nielson. "It's a stated goal."
At
SUNY New Paltz, Pabón-Colón said there is a rap and spoken-word course,
a course on gender and sexuality in hip-hop, and a music-appreciation
course dedicated to rap music. Still, Pabón-Colón said she wasn't
surprised by Benjamin's comments. Despite the hip-hop industry's growing
influence in culture, the research is overlooked. "At what point are
people really going to take it seriously?"
Related Content
Charis E. Kubrin, a criminology professor
and hip-hop scholar at the University of California at Irvine, remembers
when her mentors dissuaded her from studying rap lyrics for her
dissertation. It was the 1990s, and she wanted to use lyrics as data to
study the conditions of inner-city communities across the United States,
but faced so much discouragement that she wrote her dissertation using
traditional crime-report data instead.
But she said she always
felt as if she was "onto something." Years later, she decided to revisit
the idea. She spent eight years collecting and analyzing lyrics from
rap songs for her research. Today, Kubrin regularly testifies as an
expert witness in court cases that involve rap lyrics as evidence. She's
published several papers on the subject.
Advertisement
But Kubrin says she still hears some snickers about her
research in some circles of higher education. Even the criminal
defendants for whom she testifies laugh when she's described as a "rap
scholar," she said.
A Thriving Field
Despite the skepticism, many higher-education institutions today, including Harvard University and Cornell University, house large archives dedicated to the study of hip-hop. Anthologies and journals have been published, like the Journal of Hip-Hop Studies and the Smithsonian Anthology of Hip-Hop and Rap. Kendrick Lamar won a Pulitzer Prize for music for his album DAMN. The genre has thrived, and so has the research, Kubrin said.
Nitasha
Tamar Sharma, an associate professor at Northwestern University,
teaches a class and has published a book focusing on the racial and
gender politics of hip-hop culture. The course traces the foundations of
hip-hop, from its 1970s beginnings in the South Bronx, and explores its
influence in politics, race relations, gender and sexuality issues, and
other aspects of American culture.
Sharma said studying hip-hop
benefits students because they are able to see the effects of the music
as they unfold. Rap lyrics shape current events, she said, like a
"soundtrack" to Black Lives Matter, #MeToo, and other modern movements.
Hip-hop reaches students where they are, so they can learn more about
the world around them, she said.
"All kinds of young Americans
come to know themselves and understand the black experience through
professors and teachers who are not in the academy, but who are
rappers," Sharma said.
The song "A Bird in the Hand," by Ice Cube,
for example, describes policing and criminalization of black people,
exploitation of low-wage workers, and hypocrisy of politicians, she
said. "It's all right there, in one song."
Pabón-Colón said she
worries about the effects of Benjamin's comments on her students and
peers at SUNY New Paltz. She doesn't want her workplace to be one where
minorities feel unwelcome. She said that aside from a statement released
by the university's president, there hasn't been any action by the
administration to respond to faculty concerns.
An email was sent
to faculty and staff members by Tanhena Pacheco Dunn, chief diversity
officer, assuring recipients that administrators were working to
"thoughtfully plan educational opportunities for our campus community."
Pabón-Colón
said Benjamin's comments just highlight how much more they have to do.
This is another moment to begin a dialogue and create long-lasting
change, she said.
"I'm really worried about my community and what
it means for us going forward," Pabón-Colón said. "I want to be sure
that we don't just sort of sweep it under the rug."
About Post Author