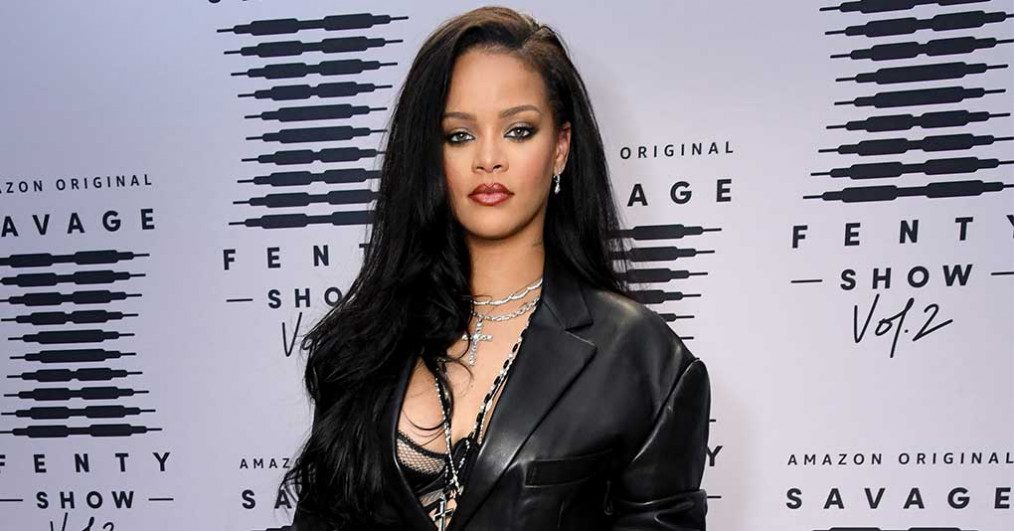 Rihanna's comeback is in full effect.
The pop icon is reportedly gearing up to launch a world tour this year. According to The Sun, she will announce dates for her first tour in over six years following her halftime performance at Super Bowl LVII on Sunday, Feb. 12.
The tour will reportedly start in North America before heading to Europe in 2024. The new mom is planning "mini residencies in major cities" in order to not have to move venues every day.
"She has her North American dates ready to announce for 2023 after the Super Bowl and it will be a matter of time before European dates are announced for 2024," said the insider. "Her plan is to set up mini residencies in major cities rather than visit multiple places."
Anticipation continues to build for her Super Bowl performance, which will reportedly include new music.
"Rihanna's Super Bowl halftime performance will be one of the best of all time," added the insider. "She's been working overtime on every element of the show. The list of songs that made the cut are pretty comprehensive and touch on every era of Rihanna including the new one she's about to embark on."
Rihanna, who recently earned her first Oscar nomination, hasn't toured since 2016's "Anti World Tour" in support of her last studio album Anti.
Fans have been waiting seven years for the follow-up, but it's unclear when the project will arrive.
"Super Bowl is one thing. New music is another thing. Do you hear that, fans?" Rihanna told The Associated Press in November. "The second that I announced this, I said, 'Oh, my God, they're going to think my album is coming. I need to get to work."
Earlier this week, Beyoncé announced dates for her "Renaissance World Tour," which kicks off May 10 in Stockholm.
About Post Author