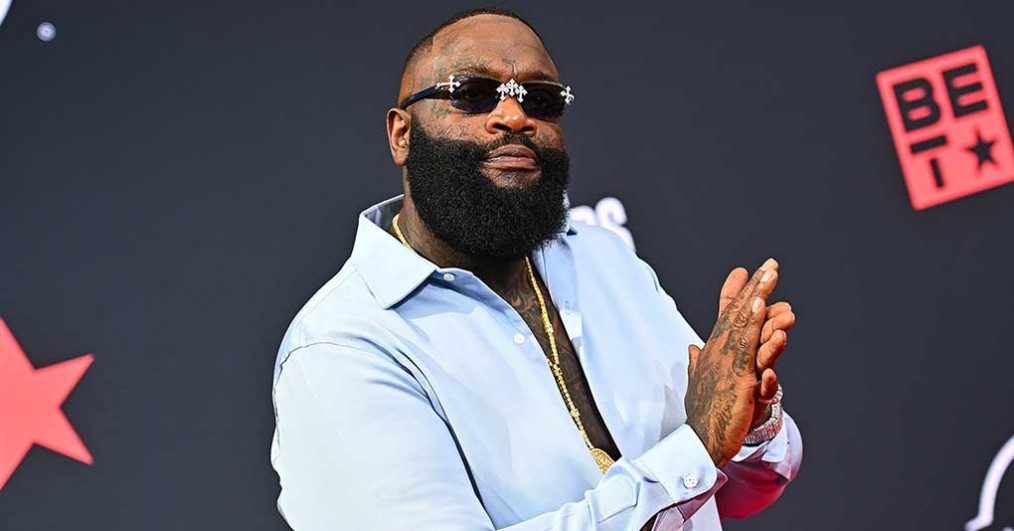 Rick Ross' pet buffaloes are causing a problem in his neighborhood.
The rapper's neighbor, who lives on a plot of land behind his sprawling "Promise Land" estate in Georgia, is not happy after the giant animals roamed onto her property on multiple occasions this week. According to TMZ, she's worried that they could pose a danger to her young children who play outside.
Photos and video show the 2000 lb. beasts running through the neighbor's front yard and grazing on the grass near a driveway with parked cars. The neighbor also claims that they have caused damage to her yard.
The neighbor tried to confront Ross about the buffaloes, but ended up in a verbal dispute with a member of his team. She attempted to get the police involved, but they told her it's a civil dispute and didn't take a report. She plans to file a neighbor dispute with the city.
Last March, the Maybach Music mogul was gifted the two buffaloes from his business partners at Ethika, the underwear company. One buffalo, which Rozay renamed Timbuktu, weighed 2000 lbs., while the other was a 700 lb. heifer who was just over a year old.
"We are gifting Ross these Buffalo after a conversation at his birthday party back in January," Darius Burton, director of brand operations at Ethika, said at the time. "I wanted to get him a giraffe but he wasn't ready for that commitment so he said let's start smaller, like a cow. I said nah, everyone has cows, I want you to have something nobody in your state has, I'm getting you a buffalo."
Ross' 235-acre estate, which he purchased from Evander Holyfield in 2014, is also home to four horses and a bull.
About Post Author